Thursday, August 19, 2010
And the winner is...
The winner of the Seventh Generation "Back-to-School" kit is... Betty K!! Stay tuned for more giveaways!! :-)
Monday, August 16, 2010
"Are you embarrassed?"
That line came up in a scene from the movie "The Box"

http://www.imdb.com/title/tt0362478/

and was used in the same way little kids use that old familiar phrase "what are you, SCARED?"; to manipulate a weak-minded person into taking the action the speaker wants to push them into. It's quite brilliant, really, because with an adult a wild accusation of FEAR can be extreme enough to get a disgusted negative as a reply, and any listeners can be expected to agree that fear wouldn't apply. But embarrassment, on the other hand, IS believable as a reason an adult might not want to do a given thing or reveal certain info; we're social creatures, and avoidance of embarrassment and anything that might cause it is as automatic as breathing for us. And, while we might have sympathy about valid fears, we don't have much where embarrassment is concerned; we see it as foolishness, childishness, a weakness to be overcome, or, just as bad for the victim, something that we feel like we should encourage them to overcome... we might even believe that the victim is faking the embarrassment because they WANT to be coaxed, since plenty of people do just that. The "accuser" can thus be fairly certain that peer pressure can be brought to bear if the victim resists, just as kids understand that once the "afraid" label is tossed out everyone within earshot will take up the cry.

Powerful stuff...


Thursday, August 12, 2010
Seventh Generation "Back-to-School" giveaway
The fine folks from Seventh Generation and MyBlogSpark sent me this:


"Is your child picking up more than the ABC's in school? While you're packing your child's backpack with the pencils, notebooks and tools they'll need for a great school year, don't forget the supplies they'll need to stay healthy and germ-free, too.

With nearly 22 million school days lost each year due to the common cold and flu (CDC) and as many as 2.7 million bacterial found per square inch on common school surfaces (NSF International), it's no wonder that 82 percent of parents with kids in grades K-5 fret about the germs in their children's classrooms (according to a survey conducted by Seventh Generation).

This school year, Seventh Generation is sharing tips from best-selling author and pediatrician, Dr. Alan Greene, to help parents protect their child's health during back-to-school season. Dr. Greene suggests taking the following precautions:

Optimize the immune system

Reap the benefits of probiotics like those found in yogurt. A recent study showed that children who received enough probiotics daily throughout the cold and flu season had a significant reduction in the number of illnesses they had and, when they did get sick, the symptoms were both milder and didn't last as long.

Be sure your child is getting plenty of vitamin D from the sun, from food, or from a supplement.

Build a strong foundation. Good food, good sleep, and good physical activity all help the immune system to flourish.

Be wise about reducing unnecessary exposure to harmful germs

Teach children the key times to clean their hands in the classroom. The most important times include after sneezing, coughing or using the restroom, upon leaving "high-risk" places (recess, naptime, play stations) and before meals or snacks.

Sixty percent of teachers surveyed said that they request that parents donate disinfecting wipes to the classroom. Seventh Generation's disinfecting wipes kill 99.99% of germs* naturally using the active ingredient thyme, a component of thyme oil which is derived from the herb thyme.

Stress the importance of not touching their eyes, nose or mouth. Germs are often spread when a person touches something that is contaminated with germs and then touches his or her eyes, nose, or mouth.

Demonstrate to your children how to cover their mouth and nose for every cough and sneeze. This simple maneuver has spectacular results in decreasing the spread of viruses and bacteria floating about the room, waiting to be inhaled.
*Refer to disinfecting product labels for full details"


They also sent me the URL for this Seventh Generation video about the history of germs:

http://www.youtube.com/watch?v=V8EkNJgc0nY

They ALSO sent me a Seventh Generation "Back-to-School" kit that includes a Seventh Generation backpack, two canisters of Seventh Generation disinfecting wipes, disinfecting multi-surface spray cleaner, facial tissue and paper towels. This is some quality stuff, and the disinfectants smell SO much better than the chemicals you're probably using.

AND, they're also providing an additional gift pack to give away to one of YOU. Whoever sends me the best essay about how they keep their family healthy will win it!! :-)


Tuesday, August 03, 2010
Hacked inbox, the sequel
In my post of 6-7-10, I reported that my Yahoo account had received a chunk of delivery failure notices that alerted me that a batch of spam emails had been sent to my contacts from my inbox; thank goodness for the dead addies it turned out that I still had in my address book, because the heads-up their delivery failures gave me is what alerted me to the hack and allowed me to take the correct action quickly.

When a delivery failure notice appeared in my OTHER Yahoo account today, my blood pressure shot up... rightfully so, because it WAS in fact proof that that account had also been hacked. Either this was a different hacker or they'd refined their technique...

It just now occurred to me that the fact that I saw emails with dates from 2 years ago in my Trash folder as part of the nightmare of the original hack probably meant that the hack program was trying to delete my inbox, and the sheer volume of emails bogged it down, or it timed out, or whatever... thank God for the failure notices, or I could have lost who knows how many old emails. !!!!!!!!!!

OK, so, the current hacker did NOT delete my Sent or Trash folders; they ONLY deleted their own emails from my Sent and Trash folders.... if I hadn't gotten the delivery failure notice, I'd literally never have known I'd been hacked. There was another difference, too; NOT all my contacts were used, because if they had been I'd have gotten a spam email to my primary account.

Which brings me to my husband's recommendation for hack detection; put your own email addies in all your contacts lists. As I saw, though, apparently some hackers don't use ALL the contacts, so... have some dead addies in there, or even make up fake ones, like nospam@spammersreallysuck.com, so that you'll get those crucial delivery failure notices.

And; do NOT use your email passwords for anything else, especially when you sign up on unknown sites.

AND; make sure that your passwords to already-hacked sites like Twitter and Facebook don't get used for anything important.

I hope this is the end of it...


who is online counter
blog counter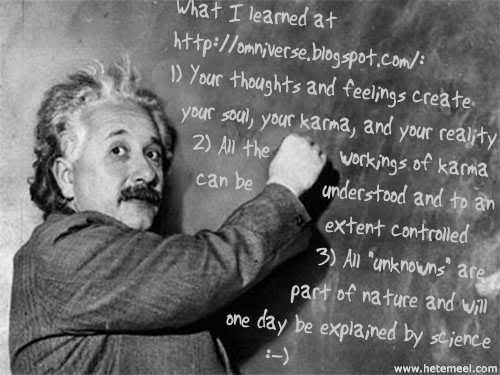 Navigation by WebRing.

Google