Sunday, March 02, 2014
Old El Paso Frozen Entrees
Disclosure: The information and prize pack have been provided by Old El Paso® through Platefull Co-Op.

If you love Mexican food as much as I do, and you probably do since more Americans like Mexican food than American food (which I guess would be hotdogs and bologna sandwiches?), you'll be happy to know that Old El Paso has a line of tasty frozen entrées that provide exactly what you would want and expect from Old El Paso; Mexican classics with the familiar flavors that everyone in the family likes. Here's what they said about them:

"Old El Paso Frozen Entrees - No Way That's Frozen!

Delicious, handcrafted meals for two from Old El Paso - now available in the frozen aisle!
You can now find premium, handcrafted, Old El Paso Frozen entrees for two in the freezer aisle of your local grocery store. With eight different flavors of fajitas, enchiladas, quesadillas and burritos, these entrees are sure to fulfill your dinner needs."

And here's what *I* say about them: They're good. These are not fancy gourmet items where you don't even know what half of the stuff in there is, you look at it and you don't recognize it and you're not sure you want to eat it. These are your basic meat, cheese, sauce and tortilla combos that are completely risk-free to serve; there's nothing in them that your kids will look at and go,"EW, what's THAT?!!" Here are the available varieties:

Chicken Burritos
Chicken Quesadillas
Chicken Enchiladas
Chicken Fajitas
Shredded Fajitas
Shredded Beef Burritos
Shredded Beef Enchiladas
Steak Quesadillas

The awesome gift pack that General Mills sent contained:

Two (2) margarita glasses
Two (2) dinner plates
Set of two (2) mini tongs
One (1) serving dish
4 VIP coupons, each good for one Old El Paso Frozen Entrée

I haven't figured out how to get the enchiladas out of the container without them falling apart, so I wasn't able to get a very glamorous photo of my real-life usage, but here's the best picture I got, of the beef enchiladas on one of the colorful plates that came in my gift pack:




You can connect with Old El Paso here:

http://www.oldelpaso.com

https://www.facebook.com/oldelpaso
Sunday, February 23, 2014
Target Breakfast Twist
Disclosure: The information and prize pack have been provided by General Mills through Platefull Co-Op.

The Target Breakfast Twist is:

"We all know that breakfast is an important start to your family's day, but all too often, it's rushed, hectic, and…monotonous. So what can be done to make breakfast a little more delightful and fun?

We're looking for your surprising twists on breakfast using favorite items that start your family's day off with a smile!"


This is the prize pack they sent me:

•1 pouch Nature Valley® Protein Granola

•1 box Nature Valley® Granola Bars

•1 box Honey Nut Cheerios® Medley Crunch™ cereal

•1 box Trix® cereal

•1 package Quaker® Oats

•1 jar Jif® peanut butter

•1 package Nutella® mini cups

•1 pouch Grandma Hoerner's® Big Slice™ apples snack


Needless to say, we have been really enjoying all of these goodies; I probably shouldn't admit this, but my favorite is the Trix, because that was my favorite cereal when I was a kid. I had never had protein granola before, and I thought it was really good, and an easy way to get more protein in the morning, which I find helps me feel full longer. Doing something different and fancier for breakfast is a cool idea; if you're like me, however, you don't have time to be chopping up fruit, cooking, or putting a bunch of pieces of things together to accomplish this… that kind of limits the options. Now, if they were going to send a chef over to my home half an hour before our alarms blast us out of bed to put these things together for us, that would be great, but we don't have time to butter a piece of toast, much less spend 10 minutes putting 50 things on a bagel. Other than pouring oatmeal onto cereal, or cereal onto oatmeal, both of which would be gross, all we could come up with for breakfast-type combinations of the foods they sent us was to dip granola bars into something, and here are my exciting photos of that:



If you have a great deal of time and energy in the morning, you can find a bunch of cool breakfast recipe ideas here:

http://www.target.com/r/breakfasttwist-recipes



Sunday, February 16, 2014
Fiber One Fruit Flavored Snacks
"Disclosure: The information and prize pack have been provided by General Mills through Platefull Co-Op."

"Introducing NEW Fiber One Fruit Flavored Snacks -- a delicious treat with the added benefit of fiber!
Whether you're looking for a guilt-free #SweetTreat to help get you through the day or you want something you can feel better about giving the kiddos – these will hit the spot!
One pouch has 3 grams of fiber, 70 calories, 0 grams of fat, and 100% daily value Vitamin C – a better-for-you snack you can take on the go."

They sent me 2 boxes, and there was joy in the Omni household. I love a good fruit snack as much as the next person, and my husband REALLY loves gummies. These have attractive fruit shapes, nice colors, and good flavor. You can't tell that there's any fiber in there, but it's in there... and if you're like me, you're always glad to get a little more fiber. The vitamin C is a nice bonus. Here's little family story: My mother was way ahead of the curve in giving me vitamins every day when I was a kid, and apparently was questioned by other parents as to why she was giving them to me year-round, not just in the winter (some folks used to think that they would help fend off colds). Her response was that a child's nutritional needs were the same year-round, and thus I got the vitamins year-round. I had chewable Vitamin C's, too, once they became available; my mother was a big believer in C. We all take vitamins here, and getting extra in food is a +; being able to give a kid a treat where they get so much Vitamin C is fab. (Keep giving your kids their vitamins, of course-a snack is not a substitute!!) If your kids resist anything with nutritional value, put the gummies in little baggies so they think they're just having sweets... and hide some for yourself, too!!

Here are some pics. The little one is one I took to try to show the size of the little packs; about 9 gummies are in each bag, which helps with portion control:



Here are the links where you can check them out:

http://fiberone.com/products/fruit-flavored-snacks/assorted-fruit

http://fiberone.com/products/fruit-flavored-snacks/mixed-berry

Fiber One® website - http://www.fiberone.com/

Fiber One® Facebook - https://www.facebook.com/fiberone

You can buy them, and many other goodies, at Target. :-)
Monday, January 13, 2014
Cheerios Family Breakfast Project
From the fine folks at Cheerios/General Mills and Platefull Co-Op comes the following info:

"Cheerios believes that when families connect over breakfast, amazing things can happen... the Family Dinner Project, a grass roots movement whose mission is to help families everywhere access the benefits that come from connecting over a meaningful family meal.

As part of the Family Breakfast Project, Cheerios will be encouraging families to take seven minutes for seven days to have family breakfast and explore the possibilities that brings. After all, breakfast is the meal of shared possibilities. "

Visit the Family Breakfast Project here:

cheerios.com/family-breakfast-project

The guide is here:

"Breakfast is more than a meal -
it's a chance to connect with your family at the beginning of the day.
We created this guide to give you one week of ideas that will help make that time easier, more fun, and more meaningful. Don't feel pressure to follow the guide closely. Just take the ideas and tips you like and try them out!"

""MEET THE FAMILY DINNER PROJECT
At The Family Dinner Project, we've traveled the country
talking with parents about the importance of mealtime in helping families stay connected — and about its many physical, academic and emotional benefits for children. When Cheerios reached out in support of our mission to connect families through food, fun and conversation about things that matter, we were thrilled.
Breakfast is the perfect way to start the day together - looking forward, planning and dreaming about what the day might bring. A chance to love and support each other before we head out into the world.
That's why we created the Family Breakfast Project together. It's a way to help you get creative about your morning - to make it easier, more fun and meaningful. It's also part of a movement of families and communities across the country who are committed to getting more out of their time together.
We know mornings can be hectic, but start with just seven minutes for seven days and see what healthy habits become part of your life forever."

http://www.cheerios.com/~/media/Files/PDF/7Day_Guide.ashx

They sent me a box of Cheerios, a Cheerios breakfast bowl, and a Family Breakfast Project T-shirt; I particularly like the bowl, and refuse to let anyone else use it. Everyone was happy to have the Cheerios; we're a Cheerios family for several generations. (M Iy mother used to have Cheerios for breakfast every single day. Her favorite flavor was Honey Nut.) Doing all this talking and activities first thing in the morning when everyone is exhausted, stressed, cranky, and scrambling around in a mad panic to get out of the house, though… I don't know if ANY family has had that kind of time and energy in the morning since 1959, but mine has certainly not, LOL. Things are better on the weekends, but then everyone gets up at a different time and wants to eat and get going on their day; no one wants to be held at the table at gunpoint to learn about a new fruit or answer the third degree about what they think or how they feel. If my family is going to spend time together without it being a negative thing with everyone being forced to do something they don't want to do and making sure I know it, it's going to have to be related to a DVD and junk food; it's just not going to happen at breakfast time.

If YOUR family is a little more flexible, and a little less frenzied in the morning, by all means give these ideas a try; having more meaningful communication with our children first thing in the morning is a very nice idea, and probably something that we as Americans should do more often as part of actually raising our children rather than treating them like little adults just because they know more about our tech gadgets than we do. And, of course, make sure they're eating something decent for breakfast; Cheerios are a great way to be sure they start the day with some nutrition and not too much sugar.

"Disclosure: The information and prize pack have been provided by General Mills through Platefull Co-Op."

·Cheerios® website - http://www.cheerios.com/

·Cheerios® Facebook - http://www.facebook.com/Cheerios



Thursday, December 19, 2013
And the winner is...
The winner of the CleanSmart Alcohol Free Hand Sanitizer is... Lupe G!! Stay tuned for more goodies!! :-)
Sunday, December 15, 2013
CleanSmart Alcohol Free Hand Sanitizer
The fine folks at Bolin Marketing sent me the following info:

"Breaking news in the war on germs!
If you could sanitize your hands with a product just as effective as what you use now, but without the skin drying side effects of alcohol, why wouldn't you? CleanSmart is a breakthrough hand sanitizer that kills 99.9% of germs without drying your hands. It contains the same ingredient your body has always uses to fight germs – hypochlorous acid. With simple and natural ingredients, CleanSmart replicates hypochlorous acid so you don't need to use harsh chemicals to stay healthy this cold and flu season. Combat the germ season with a breakthrough product that's alcohol-free, hypoallergenic, and no fragrance has been added.
This product is a must-have for people who need to sanitize their hands frequently.
CleanSmart has been through rigorous government testing and is a proven germ killer. Plus it's Dermatologist and Pediatrician approved safe for the whole family."

www.cleansmarthome.com

They also sent me both the spray and gel versions to try. I haven't gotten sick while I've been using it, and everybody's crawling with germs this time of year, so it seems to work fine so far... although I have no way to judge if it works as well as an alcohol-based product would. I demand more than functionality in a product, though... and CleanSmart fails that test. When a product says something like "no fragrance has been added," it often means "yucky chemical smell," and this product qualifies for that label. While there are probably plenty of men who would not care if their hands smell like a medicine cabinet, *I* don't like it. Even worse, both the spray version and the "gel," which is just a slightly thicker liquid, are tricky to use; they're very thin and runny, and it's harder to coat hands with them than with a regular gel. It does not dry out my hands, but it does leave them somewhat sticky.

I think that this brand has promise. If they add some fragrance to the product, and put it in a wipe so it's faster and easier to use, with less wastage, I would consider trying it again. One of you can try it right now; email me with a few sentences about why you need to sanitize your hands, and I'll pick one to win a FREE set of CleanSmart products. I'll post the winner in a few days.


Thursday, December 12, 2013
Carmex Limited Edition Collection
The fine folks at Carmex sent me the following info:

"The Limited Edition Collection features the same Moisture Plus lip balm Carmex fans have come to love, with its high-shine finish, ultra-moisturizing formula, and SPF 15 sun protection, with the addition of four fashion-forward patterns to choose from.

Each of the four new patterns was individually selected to represent the unique personality traits of the Carmex user—Chic, Fab, Adventurous, and Whimsical. Which one are you? "

They also sent me the collection to try out. Since it's still Carmex, it's just as good as the plain-wrapped stuff, and the cool cases make it more fun to whip 'em out of your purse. They have a quiz to help you determine which pattern is right for you:

"Take the Carmex Uniquely
You Personality Quiz
Are you a glamour-girl or a rocker-chick? Is your style classic or trendy? Find out which Carmex Moisture Plus Limited Edition stick fits your style."

http://mycarmex.com/uniquelyyou/

My result is:

"Your Style Is: Adventurous
You're a daring rocker-chick with bold style to match.

You're the epitome of the up-for-anything, adventure-seeker. Black leather, denim, and studs make up the majority of your wardrobe, and you love nothing more than accenting your outfit with a wild animal print and layers of bold jewelry. As your closet clearly demonstrates, you're one who would always opt for black over just about any other color, and you make any look your own with your cool-girl rock n' roll vibe. Your friends admire that you are daring and completely unafraid of being yourself. You look up to both the attitudes and hard-edged, punky style of rocker chicks like Joan Jett and Debbie Harry."

No, not really, lol, I dress like a geek, but the leopard one IS my fave.

In answer to their questions: I like the balm because it holds moisture well. I'd like to see a tie-dyed pattern for middle-aged geeks; I'd call it Tie Dye, since I prefer direct names.

If winter is beating up your lips, give Carmex a try; they never let me down.


Thursday, August 15, 2013
Lifeway Kefir
The fine folks at Influenster sent me a coupon for FREE Lifeway Kefir. The kefir is bland and under-sweetened, but drinkable. It provides dairy nutrition and some probiotics at a high price with mediocre flavor. I find it soothing when my stomach hurts, so I do buy it, but would not drink it for pleasure.
Sunday, August 11, 2013
And the winner is...
The winner of the coupons for FREE Purex Fels-Naptha Laundry Bars is... Jim K!! Say tuned for more giveaways!!
Wednesday, August 07, 2013
Purex Fels-Naptha Laundry Bar
The fine folks at Purex sent me a Purex Fels-Naptha Laundry Bar to try for FREE. Here's what their site says about it:

"Purex Fels-Naptha is a powerful laundry bar that works overtime to remove greasy, oily stains, perspiration, and ring-around-the-collar. With over 100 years of removing America's stains, you can rest assured that this laundry bar knows how to tackle your toughest stains.
All you've got to do is rub the stain with a wet bar of Purex Fels-Naptha and let it sit for a few minutes. Then wash your clothes as you normally would and say farewell to tough stains for good.

Frequently Asked Questions

How do I use Purex Fels-Naptha as a pre-treater?
For optimal use as a pre-treater, collars and stain areas should be wetted with water and then a Purex Fels-Naptha Laundry Bar can applied to the affected area.

Can I use Purex Fels-Naptha to treat severe soils?
Yes. For severe soils use a soft brush to work Purex Fels-Naptha into the pre-wetted soiled area, prior to washing the garment in regular a washing machine.

Can Purex Fels-Naptha be used as a laundry booster?
Yes, for a stain boost to a wash load, finely grate 1/2 of the bar (use less for smaller or less soiled loads) into the washer, fill washer with water, and agitate for several minutes before adding clothing.

Can Purex Fels-Naptha be used as a pre-treater?
Yes, it is okay to use Purex Fels-Naptha as a pre-treater and then add to a wash load with chlorine bleach."

http://www.purex.com/products/laundry-enhancers/fels-naptha

And this is what I say: There's something cool about this retro, old-school laundry bar. It's greener than a spray bottle because instead of a ton of plastic packaging you just have a wrapper. It's... simple. We haven't had any challenging stains since I got it, but for regular dirt and grime it works like a charm. If you'd like free coupons to try it for yourself, send me an email telling me about your worst stains and I'll pick a winner by the end of the week.

In the meantime, you can enter the 120 Years,120 Winners Sweepstakes. Join the 120 year celebration by entering below for a chance to win the $500 grand prize. 119 second place winners will receive a coupon for a free bar of Purex Fels-Naptha Laundry bar. The sweepstakes runs July 31, 2013 through August 28, 2013.

http://insiders.purex.com/120Years120Winners?id=344


Counter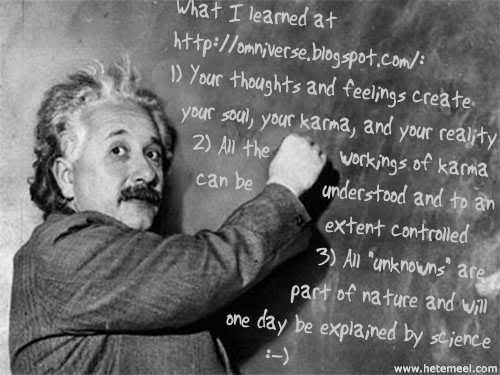 Navigation by WebRing.

Google
.