Sunday, March 28, 2010
And the winner is...
The winner of the "Spring Sweet Treats" gift pack from Safeway and Betty Crocker (through MyBlogSpark) is... Marci B.!!

Stay tuned for more goodies!! :-)


Saturday, March 27, 2010
Precognitive dream
Last night, I had a strange dream in which someone was asking me what scents I like the best, and I gave a list, spelling out a a couple of the harder words and pointing out how they were mostly spices. Today, I got an email from a company that might want me to come and do a fragrance testing panel... and of course they asked me for a list of the scents I like the best. And NO, I did NOT just sign up for this, nor was this when I was expecting to hear from them; obviously I had to have applied for it, but so many months ago that I have no memory of it. There was no reason for this to be on my mind much less in a dream last night, and let's face it, this is a VERY odd and EXTREMELY specific thing to dream about.... how else can you explain it?
Friday, March 26, 2010
School dream revisited pt 2
A few days ago, I had a new twist in my school dreams; I realized that I wasn't enrolled, much to my relief. Last night, I had another new twist; I believed that I had just finished my last day of college that day; this was also a relief, although I had concerns about what my grades would be. Another, VERY weird twist was that I took tearful leave of 2 men on the campus who, in waking times, I recognize as acquaintances who work in my area to whom I have no attachment; in the dream, their names were different, and they'd apparently protected or assisted me in some significant way.

Then, either as a continuation of that dream or a new one (I couldn't tell), I suddenly thought I was in my final quarter of school, and was wondering why I'd chosen all serious courses rather than easier ones to finish up the required # of credits; this was new too, although a disappointing step backwards towards the traditional school nightmares. Also new was that I was thinking how I particularly liked one of the courses, and one of the professors, which somehow made me think I should keep ALL the current classes (none of which I had any idea what they were, which didn't seem to disturb me).

There isn't anything going on in my life that I can point to to explain all these changes to the decades-old patterns, but it's still interesting; maybe it'll make more sense after a few more rounds.


Thursday, March 25, 2010
Betty Crocker goodies
The fine folks at Safeway and Betty Crocker (through MyBlogSpark) sent me the following info:


"Using Betty Crocker® SuperMoist Cake and Traditional Brownie Mixes, and with a little help from the Safeway family of stores, you can put your budding baking skills to the test to serve up special treats that will have you and your little sprouts ready for springtime!

For great spring recipe ideas, visit BakeSweetMemories.com today. Bake Sweet Memories has delicious recipes for fun desserts using your Betty Crocker favorites, including Easter Bunny Cakes and even morning brunches, like the Impossibly Easy Breakfast Bake, which are sure to brighten any morning!

In addition, from March 24th through April 6th, visit the Safeway family of Stores to purchase Betty Crocker SuperMoist Cake and Traditional Brownie Mixes at the special price of $0.69! Be sure to let your readers know that they can visit their local Safeway family of stores to take advantage of this great savings and more!

Even if you miss the sale, check BakeSweetMemories.com for great coupon offers that download right to your Safeway Club card. This Spring, Betty Crocker makes life a little sweeter."


They also sent me a "Spring Sweet Treats" prize pack that includes a VIP coupon for a free Betty Crocker product, a silicon baking pan, a stainless steel mixing bowl, an oven mitt, a Betty Crocker mixing spoon big enough to use as a weapon, and a $25 Safeway gift card.

They've also let me have an additional prize pack to give away to one of you (that prize pack will not contain a VIP coupon, though, because you're not special like ME, lol). Whoever sends me the best idea for something to bake for Easter will win it!! :-)
Wednesday, March 24, 2010
Lands' End, Islands Of The Bahamas and iexplore.com Host Travel Twitter Event
It sounds like fun!! Here's the info they sent me:


"Lands' End, Islands Of The Bahamas and iexplore.com Host Travel Twitter EventTravel Advice and More Than 25 Giveaways and Blogger Promotion

Join Lands' End and representatives from the Islands Of The Bahamas and iexplore.com for a Twitter Event to celebrate the Lands' End's Bahamas Adventure to Harbour Island promotion at The Hub

http://r20.rs6.net/tn.jsp?et=1103226808374&s=56264&e=001wgud-7kjFYW8P8ZXL09_btX-0-iGVwSoBT8Q3v4FGTXIDkP97l-I-BcAXKBqqPIoN0r3_-OfvFqOvn_HJ16FxkCRT095n5tlHdmDUrU9qffXpbWFa9hmG-6E4c6t-fWU.

The site features engaging content focusing on travel through the summer as well as the chance to win a trip for four to the pink-sand beaches of Harbour Island. Be a part of this exciting Twitter Event and tweet with representatives from Lands' End, the Islands Of The Bahamas and iexplore.com. The event will feature more than 25 fun giveaways ranging from Lands' End luggage, beach towels, travel kits, beach bags and gift cards.

Lands' End Harbour Island Twitter Event

Date: Wednesday, March 24, 2010 Time: 7:00 p.m. until 9:00 p.m. CST

Location: #landsend Join the fun and follow:@LEprMichele, @LEprMolly, @LEprLibby, @VisitTheBahamas, @iexplore and @iexplore_Amanda"


I'm participating in the Lands' End Harbour Island blog promotion. :-)
Tuesday, March 23, 2010
School dream revisited
My entire adult life, I've had dreams that I was back in school; high school, college, or sometimes a muddle of both. The standard themes are that my locker (which mostly represents my emotional state) has been broken into, that I can't find my schedule (anxiety about the future and/or what actions to take), that I haven't gotten my grades from last quarter, or from multiple quarters, yet (doubts about how well I'm doing everything, maybe?), and trying to remember if I've been to my classes, done my homework, or studied for tests (general anxiety from having to keep track of everything myself because my husband's totally irresponsible).

Last night, there was a new twist; I was walking down the main drag of my college, I was pretty sure it was the first day of the quarter, and I started wondering what my schedule was, and had I been to any of my classes, and fearing that I hadn't, and shouldn't I have gone to the first class of each course... and suddenly I realized that these weren't issues because I wasn't enrolled!! What a relief!!

Was I able to "defeat" the dream because God has taken most of my anxiety and His presence in my life has made even my subconscious feel more confident and secure? Will this be the end of the school dreams?


Sunday, March 07, 2010
Alexithymia
I periodically mention my difficulty in determining what emotions I'm experiencing. I'd never heard of anyone else having that problem, and you probably hadn't either. Thanks to Wikipedia, my research on Asperger syndrome (yes, I'm an Aspie, isn't it obvious?) led me to Alexithymia

"a state of deficiency in understanding, processing, or describing emotions"

http://en.wikipedia.org/wiki/Alexithymia

The main points of the article are included below. As always with any categorization of people, I'm not exactly in synch with all of it; my imagination, dreams and fantasies are all intense and vivid, in sharp contrast to the standard Alexithymic, and I do have SOME clue as to the feelings of others, but the rest of it is dead on (asterisks are mine):


"Alexithymia is defined by:

difficulty identifying feelings and distinguishing between feelings and the bodily sensations of emotional arousal
difficulty describing feelings to other people
constricted imaginal processes, as evidenced by a paucity of fantasies
a stimulus-bound, externally oriented cognitive style"

"Typical deficiencies may include problems identifying, describing, and working with one's own feelings, often marked by a lack of understanding of the feelings of others; difficulty distinguishing between feelings and the bodily sensations of emotional arousal; confusion of physical sensations often associated with emotions; few dreams or fantasies due to restricted imagination; and ****** concrete, realistic, logical thinking, often to the exclusion of emotional responses to problems ******."

"A common misconception about alexithymia is that affected individuals are totally unable to express emotions verbally and that they may even fail to acknowledge that they experience emotions. Even before coining the term, Sifneos (1967) noted patients often mentioned things like anxiety or depression. The distinguishing factor was their inability to elaborate beyond a few limited adjectives such as "happy" or "unhappy" when describing these feelings. The core issue is that alexithymics have poorly differentiated emotions limiting their ability to distinguish and describe them to others. This contributes to the sense of emotional detachment from themselves and difficulty connecting with others, making alexithymia negatively associated with life satisfaction even when depression and other confounding factors are controlled for."


Although I wouldn't wish for anyone else to struggle with this, it's good in a way to know that it's a recognized problem with a name. Sadly, there's nothing they can DO about it. Maybe God will fix it some day...


who is online counter
blog counter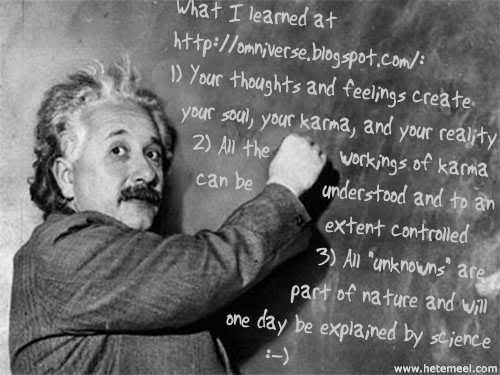 Navigation by WebRing.

Google