Monday, May 31, 2010
And the winners are...
The winner of the "Delicious Dessert" prize pack is... Lori T!!

The winner of the "Costco Sunny Day Snacks" giveaway is... Milagros G!!

Stay tuned for more exciting giveaways coming soon!! :-)


Sunday, May 30, 2010
Josh Billings
In my quote widget today, I saw:

"Silence is one of the hardest arguments to refute." - Josh Billings

This impressed me enough to look him up on Wikipedia:

"Josh Billings was the pen name of humorist born Henry Wheeler Shaw (20 April 1818 – 14 October 1885). He was perhaps the second most famous humor writer and lecturer in the United States in the second half of the 19th century after Mark Twain, although his reputation has not fared so well with later generations."

He turns out to have been behind a very common saying:

"While the Squeaky Wheel analysis was used in different forms before Billings, his poem, "The Kicker" brought the idiom into common usage of American language. The term "kicker" at the time in the 1800s was another term for a complainer. The poem is:

I hate to be a kicker,
I always long for peace,
But the wheel that does the squeaking,
Is the one that gets the grease."

He has some other brilliant ones:

"As scarce as truth is, the supply has always been in excess of the demand.

Common sense is instinct, and enough of it is genius.

Confess your sins to the Lord and you will be forgiven; confess them to man and you will be laughed at.

Don't ever prophesy; for if you prophesy wrong, nobody will forget it, and if you prophesy right, nobody will remember it.

There's a great power in words, if you don't hitch too many of them together.

I have finally come to the conclusion that a good set of bowels is worth more to a man than any quantity of brains.

There may come a time when the lion and the lamb will lie down together, but I am still betting on the lion.

And last but nt least, one that's particularly apropos for the Omni household:

"As a general thing, when a woman wears the pants in a family, she has a good right to them." lol


Friday, May 28, 2010
"Costco Sunny Day Snacks" giveaway
The fine folks at General Mills and MyBlogSpark sent me the following info:


"Now available at Club Stores, Nature Valley Chewy Trail Mix Bars and Simply Fruit Roll-Ups deliver great value and are perfect to have on hand for last minute day trips and even an afternoon in the backyard.

Not only nutritious, but convenient too, the club sized snacks are individually wrapped and ideal for throwing in your purse or travel bag, just in case your little one´s tummy starts to rumble.

Nature Valley Chewy Trail Mix Bars are a delightful, 100% natural, combination of tastes and textures you´ll love. Now, you can get 25% more of the whole almonds, peanuts, raisins and cranberries in every bar! With no artificial flavors or colors and only 140 calories, Nature Valley Chewy Trail Mix Granola Bars also contain 8g of whole grain per serving.

Simply Fruit Roll-Ups are a better-for-you treat that kids love! Simply Fruit Roll-Ups are an excellent source of Vitamin C and are available in a convenient variety pack of Strawberry and Wildberry flavors. Every delicious roll is made with 90% real fruit and fruit juice and packs a full serving of fruit. Even more exciting? They´re gluten-free and contain only 50 calories per roll.

Check out your local Club Store today for stock up packages of these delicious snacks and more!"


They also sent me a "Costco Sunny Day Snacks" prize pack that includes stock-up sized packages of the Nature Valley Chewy Trail Mix Bars (48 ct.) and Simply Fruit Roll-Ups (42 ct.), and a $25 gift card for Costco; these are some seriously tasty snacks, and it's good to have snacks with some nutritional value that can be stuck in a pocket to provide a few minutes of bliss when you're hungry miles from home... MUCH better than the greasy fast food you usually get at such times.

AND, they've provided an additional prize pack to give away to one of you. This is a very nice prize, so send me your story of how you served your community, and the best (believable, not Hollywood, sorry, lol) story wins!! I'll post a winner by the end of the long weekend.


RIP Gary Coleman
This is so sad, and after all he'd been through, the poor man:


"Gary Coleman, the adorable, pint-sized child star of the smash 1970s TV sitcom "Diff'rent Strokes" who spent the rest of his life struggling on Hollywood's D-list, died Friday after suffering a brain hemorrhage. He was 42.

Life support was terminated and Coleman died at 12:05 p.m. MDT with family and friends at his side, Utah Valley Regional Medical Center spokeswoman Janet Frank said.

Coleman, with his sparkling eyes and perfect comic timing, became a star after "Diff'rent Strokes" debuted in 1978. He played Arnold Jackson, the younger one of a pair of African-American brothers adopted by a wealthy white man.

"It's unfortunate. It's a sad day," said Todd Bridges, who played the older brother Willis. "It's sad that I'm the last kid alive from the show."

The series lives on thanks to DVDs and YouTube. But its equally enduring legacy became the troubles in adulthood of its former child stars.

Dana Plato, who played the boys' white, teenage sister, committed suicide in 1999. Bridges was tried and acquitted of attempted murder.

Coleman's popularity faded when the show ended after six seasons on NBC and two on ABC.

He remained estranged from his parents Sue and Willie Coleman, who said they learned about his hospitalization and death from media reports.

Sue Coleman said she wanted to reconcile and had been patiently waiting for her son to be ready.

"One of the things that I had prayed for was that nothing like this would happen before we could sit with Gary and (wife) Shannon and say, 'we're here and we love you,'" Sue Coleman said. "We just didn't want to push him."

She would not discuss the cause of the estrangement.

In 1989, when Gary Coleman was 21, she filed a court request trying to gain control of her son's $6 million fortune, saying he was incapable of handling his affairs. He said the move "obviously stems from her frustration at not being able to control my life."

Coleman chafed at his permanent association with "Diff'rent Strokes" but also tried to capitalize on it through minor reality shows and other TV appearances. His adult life also was marked with legal, financial and health troubles, suicide attempts and even a 2003 run for California governor.

Coleman suffered continuing ill health from the kidney disease that stunted his growth. He suffered the brain hemorrhage Wednesday at his Santaquin home, 55 miles south of Salt Lake City.

A statement from his family said he was conscious and lucid until midday Thursday, when his condition worsened and he slipped into unconsciousness. Coleman was then placed on life support.

"Diff'rent Strokes" debuted on NBC in 1978 and drew most of its laughs from the tiny, 10-year-old Coleman.

Race and class relations became topics on the show as much as the typical trials of growing up.

Coleman was an immediate star, and his skeptical "Whatchu talkin' 'bout?" — usually aimed at Willis — became a catchphrase."

"Coleman was born Feb. 8, 1968, in Zion, Ill., near Chicago. His mother told Ebony his kidney disease was diagnosed when he was 2. He underwent his first transplant at age 5.

He attracted attention when he took part in some local fashion shows and people suggested he should get work performing in commercials, which he then did, she said.

She stayed with her son in California while he was making "Diff'rent Strokes," while her husband Willis, a pharmaceutical company worker, stayed behind in Illinois."


http://omg.yahoo.com/news/diff-rent-strokes-star-gary-coleman-dies/41561?nc

Isn't in bizarre how often we end up having to feel sorry for people who have achieved the highest levels of wealth and success? There might be a lesson in that somewhere...


Thursday, May 27, 2010
Betty Crocker Mississippi Mud Supreme Bars
The fine folks at Betty Crocker and MyBlogSpark sent me the following info:


"Get ready to wow them with new Betty Crocker Mississippi Mud Supreme Bars - a decadent, down-south dessert that nobody will believe came from a box!

With layers of chocolate cookie crumbs sprinkled over mini marshmallows in a chewy chocolate center and a crunchy chocolate cookie crust, this brand new recipe is sure to impress friends and family. Betty Crocker Mississippi Mud Supreme Bars provide an out-of-the-box flavor, with in-the-box convenience. You don´t have to go to Mississippi to snag the mix for these delicious bars; Betty Crocker makes it easy to make a tasty treat anytime, anywhere."


The also sent me a "Delicious Dessert" prize pack that includes a box of the new Betty Crocker Mississippi Mud Supreme Bars and an 8x8 metal baking pan; I put the former into the latter, and, as you might well imagine, chocolate ecstasy resulted!! If YOU'D like the opportunity to be among the first to try the new Betty Crocker Mississippi Mud Supreme Bars before they hit shelves this summer, you're in luck, because they're letting me give a gift pack away; send me an email telling me what Memorial Day means to you, and I'll pick the best one and post the winner in a few days.


Wednesday, May 26, 2010
Stevia
Here's what Wikipedia says about stevia:


"Stevia is a genus of about 240 species of herbs and shrubs in the sunflower family (Asteraceae), native to subtropical and tropical regions from western North America to South America. The species Stevia rebaudiana, commonly known as sweetleaf, sweet leaf, sugarleaf, or simply stevia, is widely grown for its sweet leaves. As a sweetener and sugar substitute, stevia's taste has a slower onset and longer duration than that of sugar, although some of its extracts may have a bitter or licorice-like aftertaste at high concentrations.

With its extracts having up to 300 times the sweetness of sugar, stevia has garnered attention with the rise in demand for low-carbohydrate, low-sugar food alternatives. Medical research has also shown possible benefits of stevia in treating obesity and high blood pressure. Because stevia has a negligible effect on blood glucose, it is attractive as a natural sweetener to people on carbohydrate-controlled diets."


And what do our fellow netizens say about stevia? Some of those that fail to grasp that this is a NATURAL sweetener, and instead assume that it's just a new brand of aspartame or whatever, claim to have tried stevia and gotten the same old "artificial sweetener headaches" that they've always gotten. From a NATURAL sweetener.

This adds more proof, should any be necessary, that the "artificial sweetener headaches" are purely psychosomatic. Ignore claims of that sort and sweeten your coffee with whatever floats your boat.


Tuesday, May 18, 2010
Win a free bra makeover!!
I got an email from MomSelect that said:


"Do slipping straps, riding up backs, or not enough support have you ready to write a Dear John letter to your old bras? Apply for a Bra Makeover from Playtex! Seven out of 10 women are wearing the wrong size bra, which can result in an ill fit for the rest of their outfit, back and shoulder pain, as well as bruising and digging.

We know that busy moms don't always have time to update their bras or even check to make sure they are wearing the correct size. That's why we wanted to let you know about this contest from Playtex! Playtex recently launched

http://www.playtexbramakeover.com/

a site where women can go to apply for a bra makeover or nominate a friend. If chosen, the winner will be flown to New York to receive a Bra Makeover with style expert Alison Deyette. Deyette is a fashion and trend lifestyle expert who has been featured on Bravo's Millionaire Matchmaker and TLC's Ten Years Younger, as well as in print publications including Good Housekeeping, The Washington Post, and O Magazine. Apply for your chance to win a Playtex Bra Makeover today. The last day to apply is Friday, May 21st, 2010.

The 10 winners selected for a Bra Makeover will also star in their very own webisode wherein a makeover candidate will receive a fitting with Deyette and walk away with the perfect Playtex products. A new webisode will premier on

www.PlaytexBraMakeover.com

every two weeks. "


What are you waiting for; you KNOW you can find a better fitting bra than the one you've got on, lol!! This sounds like it'd be a blast for the winner; I'm gonna give it a shot.

By posting this information, I am entered into a contest to win a free bra from Playtex. I did not receive any compensation for this post and thoughts and opinions expressed are my own.
Saturday, May 15, 2010
The power of language
Did you know that language can apparently alter the way your brain works? Here's a fascinating example:


"HOW DOES OUR LANGUAGE SHAPE THE WAY WE THINK? [6.12.09]
By Lera Boroditsky"

"Follow me to Pormpuraaw, a small Aboriginal community on the western edge of Cape York, in northern Australia. I came here because of the way the locals, the Kuuk Thaayorre, talk about space. Instead of words like "right," "left," "forward," and "back," which, as commonly used in English, define space relative to an observer, the Kuuk Thaayorre, like many other Aboriginal groups, use cardinal-direction terms - north, south, east, and west - to define space. This is done at all scales, which means you have to say things like "There's an ant on your southeast leg" or "Move the cup to the north northwest a little bit." One obvious consequence of speaking such a language is that you have to stay oriented at all times, or else you cannot speak properly. The normal greeting in Kuuk Thaayorre is "Where are you going?" and the answer should be something like " Southsoutheast, in the middle distance." If you don't know which way you're facing, you can't even get past "Hello."

The result is a profound difference in navigational ability and spatial knowledge between speakers of languages that rely primarily on absolute reference frames (like Kuuk Thaayorre) and languages that rely on relative reference frames (like English). Simply put, speakers of languages like Kuuk Thaayorre are much better than English speakers at staying oriented and keeping track of where they are, even in unfamiliar landscapes or inside unfamiliar buildings. What enables them - in fact, forces them - to do this is their language. Having their attention trained in this way equips them to perform navigational feats once thought beyond human capabilities. Because space is such a fundamental domain of thought, differences in how people think about space don't end there. People rely on their spatial knowledge to build other, more complex, more abstract representations. Representations of such things as time, number, musical pitch, kinship relations, morality, and emotions have been shown to depend on how we think about space. So if the Kuuk Thaayorre think differently about space, do they also think differently about other things, like time? This is what my collaborator Alice Gaby and I came to Pormpuraaw to find out.

To test this idea, we gave people sets of pictures that showed some kind of temporal progression (e.g., pictures of a man aging, or a crocodile growing, or a banana being eaten). Their job was to arrange the shuffled photos on the ground to show the correct temporal order. We tested each person in two separate sittings, each time facing in a different cardinal direction. If you ask English speakers to do this, they'll arrange the cards so that time proceeds from left to right. Hebrew speakers will tend to lay out the cards from right to left, showing that writing direction in a language plays a role. So what about folks like the Kuuk Thaayorre, who don't use words like "left" and "right"? What will they do?

The Kuuk Thaayorre did not arrange the cards more often from left to right than from right to left, nor more toward or away from the body. But their arrangements were not random: there was a pattern, just a different one from that of English speakers. Instead of arranging time from left to right, they arranged it from east to west. That is, when they were seated facing south, the cards went left to right. When they faced north, the cards went from right to left. When they faced east, the cards came toward the body and so on. This was true even though we never told any of our subjects which direction they faced. The Kuuk Thaayorre not only knew that already (usually much better than I did), but they also spontaneously used this spatial orientation to construct their representations of time."


http://www.edge.org/3rd_culture/boroditsky09/boroditsky09_index.html


Wednesday, May 12, 2010
One eskimO
The fine folks at One2One Network sent me the following info:


"One eskimO is a critically-acclaimed English band fronted by singer-songwriter Kristian Leontiou and includes musicians Pete Rinaldi (guitar), Jamie Sefton (bass, horns) and Adam Falkner (drums).

They currently have the #1 adult alternative song called 'Kandi' which you may have already heard since it's the most played song on all adult rock radio 4 weeks and counting

Billboard Magazine calls One eskimO's self-titled debut album "...catchy, ambient pop." and Los Angeles Times Magazine hails the song "Kandi" "a beautiful, aspirational track." The album is available in stores now.

The album release comes in tandem with a full length animated film. "Hometime," one of the tracks that an animated short was first done with proved to be quite a sensation. It received numerous honors at film festivals around the world, as well as a 2008 British Animation Award.

Band is on tour May/June/July supporting Michael Franti and in addition to festivals and headlining shows

Tour Dates

May 14 Miami, FL Fillmore
May 15 Jacksonville, FL Free Bird Live
May 18 Orlando, FL House of Blues
May 19 Tampa, FL The Ritz Ybor
May 22 Raleigh, NC Lincoln Theatre
May 24 Asheville, NC The Orange Peel
May 25 Charleston, SC The Music Farm
Jun 01 Toronto, ON The Guvernment
Jun 03 New York, NY The Beach at Governor's Island
Jun 04 Boston, MA House of Blues
Jun 05 Essex Junction, VT Camplain Valley Expo
Jun 06 Hunter, NY Mountain Jam Festival
Jun 08 Royal Oak, MI Royal Oak Music Thtr
Jun 09 Grand Rapids, MI Orbit Room
Jun 12 Memphis, TN Minglewood Hall
Jun 13 Kansas City, MO Crossroads
Aug 14 Denver, CO Mile High Festival


Links:

One eskimO Website: http://bit.ly/bCAfYE
"Kandi" Video: http://bit.ly/9CkEsg
Tour Dates: http://bit.ly/bQa94y
Band's Facebook: http://bit.ly/906Gp3
You Tube Channel: http://bit.ly/bgZM8P
Deluxe Edition on iTunes: http://bit.ly/agXgTj
Free Download of "Astronauts" via Twitter: http://bit.ly/97B94S

For more info about One eskimO refer to our newsletter: http://www.mynewsletterbuilder.com/email/newsletter/1410294733

Hosted Images

Album Cover: http://www.one2onenetwork.com/images/oneeskimo_500_large.jpg
Photo of Band on Stage: http://www.one2onenetwork.com/images/photo_18.jpg
Collage of Band: http://www.one2onenetwork.com/images/oneeskimoCollagelowres.jpg
Publicity Photo of Band: http://www.one2onenetwork.com/images/IMG_6621.jpg
Logo: http://www.one2onenetwork.com/images/OE

Tracklisting

Hometime
Astronauts
Kandi
Slip
Simple Day
Givin Up
Chocolate
All Balloons
Chosen One
UFO
Amazing"


They also sent me a free promotional CD to listen to and review. The music is very sparse, and sounds to me like a combo of early 60's folk and early 70's soul; the term "rock" doesn't apply at all, as it bears no resemblance to any form of rock music that I recognize. Some "hard to define" music excites me, and some leaves me cold; this album is in the latter group. Whatever it is that is supposed to be great about it totally escapes me; there isn't anything I can point to that I liked. It wasn't that it was bad per se, just that it was unreservedly dull; it would probably be fine as background music, but forcing myself to pay attention to it so that I could review it was really unpleasant.

However, if you're one of the many people for whom early 60's folk and early 70's soul bring pleasure rather than cringing, you'll probably like it; check out the free download of "Astronauts" or some of their videos using the links above and decide for yourself.
Tuesday, May 11, 2010
"Scientists able to manipulate morality"
More terrifying than any scifi movie:


"Scientists able to manipulate morality

Published Date: 30 March 2010
By CLARE BAILLIE

MORALITY is not based on social conscience or religion, but a brain region just above and behind the right ear, research suggests.

Scientists found they were able to alter people's moral judgments by directing magnetic pulses at a knot of nerve cells known as the right temporo-parietal junction (RTPJ).

Volunteers subjected to a number of "moral maze" tests had their notions of right and wrong disrupted. In one scenario, participants were asked how permissible it was for a man to let his girlfriend walk across a bridge he knew was unsafe.

After receiving a 500 millisecond magnetic pulse to the scalp, the volunteers delivered verdicts based on outcome rather than moral principle. If the girlfriend made it across the bridge safely, her boyfriend was not seen as having done anything wrong.

Lead researcher Dr Liane Young, from the Massachusetts Institute of Technology (MIT) said: "You think of morality as being a really high-level behaviour. To be able to apply a magnetic field to a specific brain region and change people's moral judgments is really astonishing."

Previous studies had shown the RTPJ to be highly active when people thought about the intentions, thoughts and beliefs of others. The MIT team reasoned that since judging the morality of an action depended on assessing beliefs and intentions, it might involve the RTPJ. The region is situated at the brain's surface above and behind the right ear.

To investigate the hypothesis, the scientists first pinpointed the RTPJ in each of up to 12 volunteers using a brain scan.

Experiments were then carried out in which participants were subjected to magnetic pulses targeted at the RTPJ. The non-invasive technique, known as transcranial magnetic stimulation (TMS), creates weak electric currents that temporarily block the ability of brain cells to fire normally.

In one test, volunteers were exposed to TMS for 25 minutes before reading a series of 192 stories involving morally questionable characters. Participants were asked to make moral judgments of the characters' actions on a scale of one (absolutely forbidden) to seven (absolutely permissible).

A second experiment involved applying a 500-millisecond TMS burst at the moment a volunteer was asked to make a moral judgment.

In both cases, the researchers found that when the RTPJ was disrupted, volunteers were more likely to judge actions solely on the basis of whether they caused harm or not. Irresponsible or deliberate actions that might have resulted in harm were seen as morally acceptable if the story had a "happy ending".

Writing in the journal Proceedings of the National Academy of Sciences, the researchers said: "A particularly striking effect occurred for attempted harms (eg 'actors' who intended but failed to do harm) … TMS to the RTPJ caused participants to judge attempted harms as less morally forbidden and more morally permissible.

"Thus, interfering with activity in the RTPJ disrupts the capacity to use mental states in moral judgment, especially in the case of attempted harms.""


http://thescotsman.scotsman.com/news/Scientists-able-to-manipulate-morality.6189323.jp
Monday, May 03, 2010
Wishes For My Little Girl Facebook Contest
I got the following email from MomSelect:


"Earlier this month, I introduced you to Cristina Carlino and her campaign for She Colors My Day - the now worldwide movement which embarks upon a global journey to create for a cure. Inspired by a mother's infinite love, this ever widening circle of caring will benefit Susan G. Komen for a Cure ® and The Entertainment Industry Foundation's Women's Cancer Research Fund. Thank you for your support!

To continue giving back to women everywhere, Cristina has published her first interactive journal, "The Changing Room: A Mother's Journal of Gratitude to Her Little Girl." This interactive journal by Cristina Carlino and YOU captures all those astonishing parenting moments before they fade into the swirl of everyday life. Throughout the book, Cristina shares her personal story and asks questions that inspire you to remember those first precious years of motherhood. This journal is a special place for your memories, drawings and letters. One day it will become a priceless keepsake for your daughter. (For more on The Changing Room, click onto this video link:

http://www.facebook.com/video/video.php?v=107098785997769

Cristina's friend, actress Mariska Hargitay is in love with the book, and she and Cristina have joined forces for her Joyful Heart Foundation, benefiting survivors of rape, incest and abuse. The neat thing is 100% of the net proceeds for The Changing Room will go to Joyful Heart.

Mariska says this about the book:

"This beautiful and rare journal is an expression of the exquisite and tender delight Cristina takes in motherhood. As if by magic, the journal opens doors into the most precious terrain where the miracles of childhood transform into memories large and small. What a gift to be led to this place of wonder, joy and gratitude. And we are so pleased that 100% of the net proceeds from this book are being donated to the Joyful Heart Foundation. Thank you, Cristina!"

To celebrate the season of mothers and the release of The Changing Room, Cristina is hosting a WISHES FOR MY LITTLE GIRL PHOTO CONTEST on her Facebook fan page

http://www.facebook.com/cristinacarlino

Five winners will receive a free copy of The Changing Room.

To enter Cristina's Wish and Photo Contest, Wishes for My Little Girl, click onto Cristina's Facebook Fan Page, and post your favorite photo of the little girl in your life -- it can be your daughter, a niece, a neighbor, the daughter of a friend. All our little girls need our wishes. Tell us of a big wish you have for this little wondrous person.Winners will be determined by the number of "Likes" they receive from other Cristina Carlino Fans, so invite your friends to Cristina's fan page and vote! Hurry! Contest ends on Monday, May 10th."


Sounds like a sweet book, so give it a shot!! :-)
Census consensus
The last time they did the census (2000), they got some sort of computerized gadgets for the census takers to use that were so bad they had to be junked. A decade later, they don't have BETTER gadgets, they're still using paper and pencil.

They're not allowed to use paper clips on any official census papers... but each census taker is issued a box of paper clips.

Each census taker is also issued a pencil sharpener, logically enough. In at least some areas, these are reported to be bright pink. I bet some of the men are buying their own rather than use the official one, although that's probably not allowed.

Census takers are required to give out their home phone #'s. And no one else in the household is allowed to listen to the messages. Uh-huh.

Each census taker is given an official 2010 Census bag. The bags aren't taken back and destroyed at the end, they get to keep them. Despite the fact that people will automatically open their doors for a census taker. Am I the only one who sees robberies and rapes in the future from this lapse in common sense?

Typical gov't setup.


Sunday, May 02, 2010
And the winner is...
The winner of the $25 American Express gift card courtesy of SuperValu and General Mills through MyBlogSpark is... Elaine T!!

Stay tuned for more goodies!!


Saturday, May 01, 2010
"Be good and you will be lonesome." - Mark Twain
If you don't believe it, you haven't been paying attention. We as a culture dislike and distrust the virtuous. We feel made small and petty by comparison. We enviously tell ourselves that they can't be that great, and thus must be lying, faking, tricking us. We neurotically assume that they're looking down on us. We therefore feel resentful, angry, even vengeful... against those who never did or said anything wrong to us, or at all.

Where does that leave the good person?

What are you going to do about it?


who is online counter
blog counter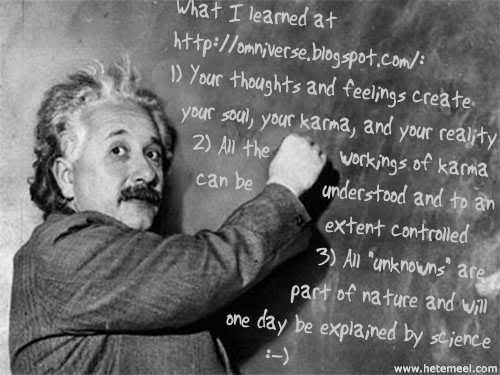 Navigation by WebRing.

Google