Thursday, June 24, 2010
And the winner is...
The winner of the Lawry´s "Get Grilling Kit" is... Joan C!!

Stay tuned for more chances to win!! :-)


Wednesday, June 23, 2010
Lawry´s "Get Grilling Kit" giveaway
The fine folks at Lawry´s and MyBlogSpark sent me the following info:


"Nothing says summer like backyard grilling, and as the weather heats up, more families are heading outside to fire up the grill. This summer savor the sizzle by breaking out of your "bore"-becue routine. Take a "cue" from Lawry´s to help turn your dull dinner into a mouthwatering meal!

Lawry's newest marinades allow you to infuse your meals with exotic flavors without ever leaving your home. Inspired by the sun-drenched villages of Italy, the Tuscan Sun-Dried Tomato Marinade features extra virgin olive oil, sun-dried tomatoes, sweet red bell peppers and the perfect blend of herbs. The Szechuan Sweet & Sour BBQ Marinade gives meat a delicious sweet and sour flavor with a touch of Szechuan heat.

These marinades fuel the flames of flavor and are on-point with this season´s hottest grilling trends, adding inspiration to your favorite dishes. Take your family´s grilled dinner to the next level - Try Lawry´s Tuscan Grilled Lamb Chops with Warm White Beans Provençal recipe featuring the new Tuscan Sun-Dried Tomato Marinade tonight!

For more ways to put a fresh spin on your go-to grilling menu, check out these new pairings from the recently released McCormick Flavor Forecast 2010: Grilling Edition:

Applewood & Plum - Juicy plums accent smoky applewood and add flair to all-American barbecue.

Cilantro & Lime - Cutting across the diverse cuisines, this bright and zingy pair is a refreshing taste of summertime.

Rosemary & Fig - Figs are an unexpected and regionally inspired match for aromatic rosemary.

Chipotle & Maple - This culinary comingling deliver a fresh take on smoky, spicy and sweet.

Brown Sugar & Bourbon - This duo brings a delicious dose of Southern charm to the patio.

Cinnamon & Coffee - Bold and confident - with just the right edge of bitterness.

Red Chili Sauce & Mango - The flavor of mango takes hot or sweet red chili sauce far beyond mere "condiment status."Looking for a refreshing summer meal? Treat your family to Lawry´s Tequila-Lime Skirt Steak with Avocado Chopped Salad recipe featuring the Cilantro & Lime flavor profile.

For more recipes and Lawry´s marinades that complement the flavor pairings visit the Grilling Flavor Forecast website at

http://www.mccormick.com/FlavorForecast/2010FlavorForecastGrilling.aspx.

Visit www.lawrys.com to check-out the full line of Lawry´s products, additional grilling tips and to find delicious recipes for grilling season and beyond!"


They also sent me a Lawry´s "Get Grilling Kit" that includes both of the new Lawry´s marinades - Tuscan Sun-Dried Tomato and Szechuan Sweet & Sour BBQ - a set of skewers and a marinating dish. AND, they have provided another package to give away to one of YOU!! I just bought a bunch of grapefruits, so the first person to send me a marinade recipe that uses grapefruit juice will get the prize!!

And these new marinades are GOOD; bursting with chunks of goodies, good strong flavors and NO MSG. I'd take them over BBQ sauce any day. :-)


Sunday, June 20, 2010
Inbox hack update
The good news is that there's no evidence that the hacker got back into my inbox, so I'm cautiously optimistic.

The bad news is that, as you no doubt expected, Yahoo tech support is useless. They made the mistake of asking me about my experience with them after the dust settled, and I sent them the following:

"You need to hire people who have some tiny bit of knowledge about your system, and how computers in general work, and the ability to read a complaint before replying, and also some SENSE. I made it very clear that a hacker was in my inbox, deleting my Sent folder and using my contact list for spam, and got the reply that the reason I got emails bouncing back was that my email addy had been forged into a spammer's emails. When I reiterated the issue, and the evidence that the hacker had been IN my inbox, the reply was that it must be due to a virus or worm on my PC, despite the fact that these things CAN'T affect my Yahoo webmail account. When I pointed that out, the reply was to change my password; no mention of DOING anything about this hacker that broke through your security measures and sent spam from my account. I KNOW you have records that would show where the hacker came from, since you provide that info when asked to by law enforcement, so why not pursue what is after all criminal activity and track the hacker down and take legal action?"

Not that there's much chance that they READ any of these surveys they offer up, of course, lol, but it feels good to vent.


Saturday, June 12, 2010
Snikiddy Baked Fries
The fine folks at Smile.ly and Snikiddy sent me 7 snack bags of Snikiddy Baked Fries to share with my peeps; these things are reeeeeeeeeeeally tasty!! Here's the scoop:


"Baked Fries from Snikiddy are a healthy, tasty alternative to the typical fried snacks such as potato chips, veggie sticks and veggie chips. These crunchy, savory baked fries have 50 percent less fat than regular chips, making them a favorite for families seeking healthy snack options.

At Snikiddy we insist on only THE BEST all natural ingredients. We take pride in knowing that all of our tasty morsels will pass the real test ....your family!

50% less fat than potato chips
Gluten and Wheat Free
No Preservatives
No Corn Syrup
No Trans Fat
Low in Saturated Fat
No Hydrogenated Oils
Peanut Free"


You can view the complete Snikiddy product line here:

http://snikiddy.com/index.php/products/

If you want to see more info, get a coupon, or join Smile.ly and get your own goodies to review:

http://smile.ly/13537.cfm
Monday, June 07, 2010
Inbox hacked, spam emails sent, Sent folder deleted
(Before anyone asks; no, I have never under any circumstances given my email password to any individual or website or logged into my inbox from other than my bookmarked link.)

This happened to my Yahoo account today; out of the blue, I got a chunk of delivery failure notices that alerted me that, as it turned out, a batch of spam emails had been sent to my contacts from my inbox (a surprising # of which were actually dead addies, which was lucky in this case).

I immediately sent a report to Yahoo, since I don't want them labeling me a spammer, and so that they could de-hack my inbox (foolish hope, as it turns out, since they don't admit to actually doing anything other than suggest you change your password).

I deleted a couple of the "delivery failure notice" emails, then thought better of it, went to the Trash folder, and it was showing emails with dates from 2 years ago in there; I didn't look at them long enough to know what exactly they were, ie if the dates were scrambled or if some actual old emails had been deleted, because I was clicking to get to the next page to try to find the ones I'd just deleted... and then suddenly the Trash folder was empty.

I then noticed that the # next to the link for my Sent file was missing; that folder was also empty. I contacted Yahoo to get my Inbox Restored, but didn't know if the Sent emails could BE returned; a Google search revealed that there's been waves of this exact pattern happening in recent weeks, mostly to Gmail accounts, and Gmail apparently does NOT restore Sent folders, which is grim.

I was lucky; unlike what some people experienced, neither my inbox nor my contacts were deleted (I have backup for the latter, so only time and aggravation would be an issue there, but Yahoo doesn't have a way to backup free email accounts, and there are a TON of business emails as part of my record-keeping in there).

Clearly, the hacker's intention was to send spam and then delete the Sent and Trash folders to cover their tracks. I reset my password and changed the setting about how long to stay logged in, but one day is the lowest choice, and that leaves a great deal of room for mischief if they haven't logged out in order to log into some other Yahoo account... and of course they've demonstrated that password hacking isn't an issue for them in any case.

Then, a couple of hours later, I refreshed my inbox... and every email I'd received today was GONE. I freaked out, assuming that the hacker had returned, seen that bounced-back proof of their activities, and done the deletions; I was filling out another Restore request for Yahoo when it occurred to me to check my alternate email to see if I'd heard from them... and they reported Restoring my inbox to where it had been at 6:30 AM, grrrrrrrrrr. However, my Sent folder was BACK, meaning all the business correspondence that needs to be followed up with is back!! I didn't dare do another Restore, since there was the overwhelming chance that doing so would re-wipe my Sent folder, so I just quit while I was ahead; luckily, I'd had a very light day, and had been keeping on top of what came in, and didn't really lose anything. I had to go to a few websites looking for the info about my accounts that had been sent to me, and send a few emails to people asking them to re-send what I remembered seeing in my inbox, but I THINK I didn't lose anything significant.

IT COULD HAVE BEEN SO MUCH WORSE!!!!!!!!!!!!!!!!!


who is online counter
blog counter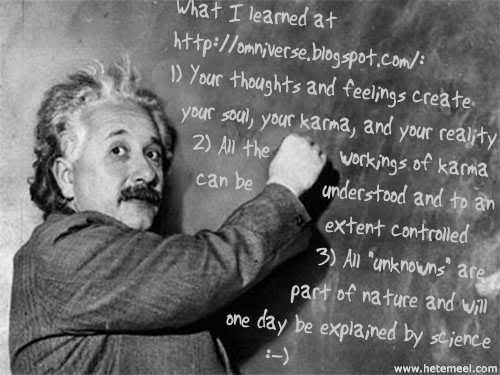 Navigation by WebRing.

Google