Thursday, September 23, 2010
Ideal No Calorie Sweetener
The fine folks at Smile.ly are sending me a box of Ideal No Calorie Sweetener to try at home. This is what they say about it:


"

Ideal® No Calorie Sweetener

Tastes so delicious it's a Sweet Revolution™!

Ideal® No Calorie Sweetener is the only no-calorie sweetener that is preferred over sugar.* It measures cup for cup like sugar, dissolves quickly in your favorite hot or cold beverages, and lets you indulge your sweet tooth without the guilt. Ideal® offers a no-calorie, great-tasting alternative and is suitable for everyone in the family, including those with diabetes.
Preferred over sugar!*

Keeps its sweetness & provides volume & texture during the baking process.

Made with xylitol, a natural sweetener found in fruits & vegetables, known for oral health benefits.

Available at your local grocery store or on Amazon.com.
*Preferred for sweetness, flavor, and overall liking over sugar in independent university taste tests.

For more information about Ideal® No Calorie Sweetener, click here. Get $1 off an in-store purchase here.

"Like" Ideal® on Facebook

Purchase Ideal® at Amazon.com

"


If you want to join Smile.ly and get your own goodies to review, or read more about the product, go here:

CLICK!!
Saturday, September 11, 2010
9-11
I don't have any new insights into the events of 9-11 or the aftermath, nothing to say that hasn't been said a million other times. The primary lesson for me is that we have to stop, stop, STOP treating the citizens of the Arab world like naughty children that it's out job to steer into the right path, ie Christianity, democracy, capitalism, and did I mention Christianity? Yes, their religion is harsh on women, but so is OURS, it's just that in our culture we mostly ignore the parts of our holy book that discuss that... despite which we still have any # of double standards that disbenefit women, and continue to fail to get a woman into the top slots of gov't despite women being 51% of the voters... but I digress. You don't win hearts and minds by showing scorn and contempt of people's dearly-held beliefs, and, while we strongly wish that they'd change the way they handle some things, THEY wish equally strongly that WE'D change how WE handle some things; it's the height of arrogance to believe that it's ok for us to try to change them, but if they tried to arm-twist US we'd scream bloody murder. If they want to run their countries by a certain interpretation of their religion, that's their right. If the people of any given country rise up to try to change how things are run, more power to them, and if they ask our help we of course should help them... but that's as far as it should go. Our time, $ and effort needs to go to putting our own country in order, not to trying to force every other country to be like us.
Friday, September 10, 2010
Gain Dishwashing Liquid
"This product review was based on using complementary Gain product provided by P & G through My Blog Spark. Bloggers also received Walmart gift cards and T-shirts to share with their friends at their discretion. P & G does not represent or warrant the accuracy of any statements or product claims made here, nor does it endorse any opinions expressed within this blog site."


The fine folks at P&G and MyBlogSpark sent me the following:


"Close your eyes; we´d like to take you to a magical place where sink meets scent. Achieve sensory nirvana with new Gain Dishwashing Liquid, now available in the dish aisle at your local retail store such as Walmart.

Now, everything you love about Gain is available for your dishes. With three refreshing scents, you can kiss the days of boring, unpleasant dishwashing goodbye! You´ll soon find yourself saying, "Honey, I´ll do the dishes tonight."

For more information about the new Gain Dishwashing Liquids, visit ILoveGain.com or YoAmoGain.com. In addition, be sure to "Like" Gain on Facebook and follow Gain on Twitter!"


They also sent me a Gain "Sniff, Sniff, Hurray" kit that includes a bottle of the new Gain Dishwashing Liquid, three Gain t-shirts and three $5 Walmart gift cards to share with my friends. The shirts were actually kinda cute, and the Gain does smell pretty fab; give it a try, it'll be a nice change from the old lemony scented stuff you're probably using.


Friday, September 03, 2010
Why I don't write a book
The following bit of wisdom is courtesy of Dilbert creator and all-around brilliant thinker Scott Adams. (He uses some Google thing to show him every internet post that mentions him, so... hi Scott!! You're the MAN!!) Check this out:

"The Artist's Secret is that all art comes from abnormal brains. So if you create art that satisfies your own tastes, you have created for a market of exactly one abnormal person. If you're lucky, a handful of other freaks get some joy from your creations too. But it won't be enough to pay your bills. It's not a career until you learn to create products that normal people like."

http://dilbert.com/blog/entry/comic_fail/

I'm a geek, and an Aspie, and, let's face it, abnormal. The only objectively decent writing I create (see my posts from 2007 and earlier, when I was posting serious essays) comes when it flows easily from me, and THAT only happens within my narrow and highly opinionated areas of interest; I can churn out grammatically correct sentences on any topic, just like YOU can, but it'd read like a high school assignment... people would pay to NOT read it.

I can't apply my "writing process" to socially-desirable content, because I don't HAVE a process.

I'm not even entirely sure what socially-desirable content IS; I literally have no idea what normal people want to read about, aside from obvious things like music I've never heard and movies I've never seen.

AND; I have no idea how to modulate how I word things so that the bulk of people don't recoil from what I write, any more than I can modulate what I say to keep from putting people off, which I clearly do no matter how polite, agreeable and friendly I am. It's an Aspie thing; somehow the "tone" is just "wrong" in a way no one can ever put a finger on if asked.

In a zone as big as the blogosphere, with its highly disproportionate % of eclectic thinkers, I managed to draw a pretty respectable audience. I'm betting that if I self-published a book and offered it for free, a fair # of them would read it. If they had to pay, there's a reasonable chance that a few die-hards would in fact ante up... and that's the "handful of other freaks" that Adams referred to. And that's as far as it would ever go... and that's why I don't write a book.


who is online counter
blog counter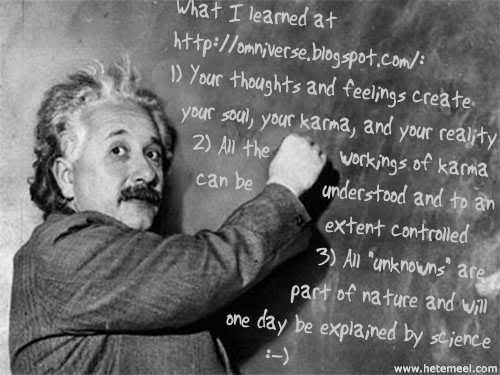 Navigation by WebRing.

Google