Thursday, October 28, 2010
And the winners are...
The winner of the Date Night prize pack giveaway is... Susan F!!

The winner of the "Connecting for a Cure" prize pack giveaway is... Monica K!!

Stay tuned for more contests. :-)
Wednesday, October 27, 2010
Carmex review and giveaway
The fine folks at Carmex sent me a fab package of products including their new skin care duo, Healing Lotion and Healing Cream. I was very excited because I go through lip balm like you wouldn't believe, and because with the weather getting cooler my skin has been taking a beating and I'm always on the lookout for new products to keep from becoming a shriveled prune.




The new products come in tubes of the distinctive Carmex yellow, so they'll be easy to find... and you'll want to find these products if you need serious dry skin care. In the same way that Carmex lip balm is what you reach for when your lips need major protection and replenishment (try it if you're not already using it and you don't want chapped lips this winter), Carmex Healing Lotion and Healing Cream will be the new best friends for your skin. They worked very well on my hands, which are prone to getting so dry that they itch; I have been itch-free while I have been using them.




They both feel rich but not greasy, with the cream naturally being heavier; you'd think they were from a fancier brand... although some of THEM aren't that rich, frankly, so price doesn't really tell you much-you have to try things for yourself. These products don't have a strong scent, which is just as well since the strongly-scented ones tend not to moisturize as effectively in my experience. The lotion smells faintly of vanilla to me, and the cream has that and another scent too, maybe it's a little hint of their traditional balm scent... or maybe I'm just trying too hard to analyze a light scent, lol? In any case, the scents are totally inoffensive, so a man could use them without feeling emasculated, and you could use them at work without the Fragrance Nazis complaining.




The Carmex goodie kit contained a purse-sized lotion, and this works very well in even a jumbled bag because the cap stays on and there's no leaking. The tube shape of the products in general is good because it can be tossed in a desk drawer, glove box, etc without a disaster, and if you stand it up it'll drain to the end where you can squeeze it all out, not like some bottles that you have to prop and wedge up to get the last of the contents out.




Overall, then, I'd say that Carmex has done a bang-up job of making skin care products that have the same sort of dependable and good-quality results as their balms have always had. You should try them... and one of you will do so for FREE!! Whoever submits the best essay about their winter plans that will lead to them needing a Carmex fix will win a kit just like mine, with over $50 worth of Carmex products, including the new Healing Lotion and Healing Cream, all in a super-cute bag!! I'll post the winner at the end of the weekend. :-)
Thursday, October 21, 2010
Date Night prize pack giveaway
The fine folks from Wanchai Ferry and Macaroni Grill via MyBlogSpark sent me the following info:


"Do you remember your first date? Maybe it was dinner at a quiet little Italian restaurant, or dining on some takeout at home. Wherever you were when love first filled the air, Wanchai Ferry and Macaroni Grill Dry Dinner Kits can help you recreate that special evening in the comfort of your own home.
Enjoy an Asian escape with Wanchai Ferry restaurant-inspired dishes by simply adding your own protein to delicious entrees like Cashew Chicken, Spicy Garlic Chicken, Orange Chicken, and Kung Pao Chicken. Or bring the romance of Italian cuisine to your kitchen with Macaroni Grill favorites such as Chicken Piccata and Angel Hair Pasta, Creamy Basil Parmesan Chicken & Pasta, Chicken Alfredo with Linguine, Garlic & Herb Chicken Penne, and Chicken Marsala with Linguine.
So stay in and go all out! Make your meal an experience by perhaps adding some ambiance with candles and flowers.
For more information and dinner tips, visit

WanchaiFerryAtHome.com
and MacaroniGrillAtHome.com.

And be sure to follow Macaroni Grill on Twitter and "Like" the Facebook page to keep up with all of the latest news on your Macaroni Grill favorites!"


In addition, check out this online coupon

http://www.myblogspark.com/uc/main/198d/

for $1.50 off two packages of Wanchai Ferry and/or Macaroni Grill Dinner Kits.

They also sent me a Date Night prize pack that includes one Wanchai Ferry dry dinner kit (specifically Orange Chicken, which is to DIE for), one Macaroni Grill dry dinner kit, and a $25 Visa gift card. And, they also provided me with an additional prize pack to give away to one of YOU. Whoever sends me the best first-date story will win it!! :-)
Wednesday, October 20, 2010
"Connecting for a Cure" giveaway
The fine folks at General Mills/

MyBlogSpark

sent me the following info:


"Recognizing the tremendous impact breast cancer continues to have on millions of lives, General Mills created Pink Together. Now in its fourth year, Pink Together is a campaign that aims to raise greater awareness of the disease and to help those touched by breast cancer find strength together.
Individually we are strong, but together we are stronger. We encourage you to visit

PinkTogether

.com, an ever-growing community of hope of more than 680,000 breast cancer survivors and supporters. There you can share stories, post comments of encouragement and send virtual flowers to let someone know you are thinking of him or her.
On this site, you can also read the empowering stories from the 2010 Pink Together Survivor Ambassadors, five incredible individuals whose courage in the face of breast cancer serves as a source of inspiration:

Ebony Steele - This three-year survivor serves as a National Ambassador for Susan G.

Komen

for the

Cure's

Circle of Promise, an effort focused on fostering breast cancer awareness, support, empowerment and action among African American women.
Eli Arroyo-Allen - A two-year survivor, Eli is the founder of the Loving Life/

Amando

La Vida program supporting Latina women with breast cancer.
Ginger Johnson - A mother and four-year survivor, Ginger is the director of Happy Chemo!, whose mission is to bring happiness to those dealing with the negative effects of chemotherapy and cancer.
Libby

Pomroy

- Libby is a two-time, 15-year survivor and a General Mills employee.
Nicole Vazquez - This three-year survivor is a

Komen

breast cancer activist in the Latino community.

These Survivor Ambassadors and their empowering stories will also be featured on the Pink Together

Facebook

fan page and YouTube channel, and on special pink packaging on your favorite General Mills' brands like Cheerios Cereal, Green Giant Frozen Vegetables and Nature Valley Granola Bars. If you or someone you know would make a great candidate for next year's Pink Together Survivor Ambassadors, please visit

PinkTogether

.com for more information.

To encourage personal connections in the online community, General Mills will donate $1 (up to $20,000) to

Komen

for each inspirational story submitted, encouraging comment posted, or virtual flower of support sent on

PinkTogether

.com, and for each shared message of hope posted on Pink

Together's

Facebook

fan page during the month of October (up to $5,000). This $25,000 is in addition to the $2 million donation General Mills has committed to

Komen

to advance breast cancer research and support education and community outreach projects."


They also sent me a "Connecting for a Cure" gift pack that includes a Pink Ribbon car magnet and key chain, travel mug, and drawstring backpack, along with coupons for free packages of one Big G cereal, Green Giant Frozen Veggies, Macaroni Grill Dinner Kits, Fiber One Bars and

Progresso

Soup; as you can imagine, there was much rejoicing in the

Omni

household, because these are all products we already use and enjoy, with the Fiber One Bars being my husband's all-time fave. And, they're giving me an additional gift pack to give away to one of YOU. (All of the items included in the gift packs are from

ShopKomen

.com,

wh

ere 25 percent of the merchandise purchase price benefits

Komen

.) If you are a breast cancer patient or survivor, send me your story, and I'll pick a random winner in a few days.
Sunday, October 03, 2010
Caprica is coming back on Tuesday!!
It's a good thing I found this:
"For a while there it looked like a second season of Caprica wasn't coming at all; then there was the news that the Battlestar Galactica spin-off would indeed get a second season, but it wouldn't premiere until 2011 – now, Syfy channel has revealed that the second season of Caprica will premiere a few months earlier, by which I mean right around the corner. Caprica's second season will officially get under way October 5th, which is a Tuesday. Perhaps it is a bit telling that Stargate: Universe will serve as Caprica's lead-in at 9pm EST – is Syfy counting on some of that Stargate magic to rub off on Caprica? Does that seem right?
Rumors earlier in the year suggested that Caprica's second season will jump ahead a bit in the mythology and make faster moves towards the accretion of the Cylon empire. Critcs of Caprica often bemoan the histrionic plot-lines and Peyton Place-ish soap opera nature of the show. Whether or not this involves a time jump at all is anybody's guess, but a move towards the Battlestar universe we know and away from the Earthisms would definitely be a plus in this writer's book."
"The highly anticipated return of Syfy's critically-acclaimed series Caprica will come even sooner than anticipated. The second half of season one will now premiere on Tuesday, October 5, 2010 at 10:00PM ET/PT, the channel announced today. Fans will no longer have to wait until January to watch the series exciting kick-off, as the citizens of Caprica deal with the chaotic aftermath of the mid-season finale's harrowing events.
The second half of season one will transport us from stunningly vivid, twisted Virtual realities to the fascinating outer worlds of the 12 Colonies. Along the way, revolutionary tensions rise, family power shifts and our characters grapple with the physical and emotional consequences of their questionable decisions. As the season races towards its stunning conclusion, each episode lays the groundwork for the inevitable (and brutal) clash between the new Cylon race and its human creators.
"Though we initially announced the January return of Caprica, we still had hopes of finding a way to get the series back on the air sooner," said Mark Stern, Executive Vice President of Original Programming, Syfy and Co-Head of Content for Universal Cable Productions. "We've been able to successfully re-work our schedule, and are thrilled to bring the show back during what is traditionally Syfy's most-watched time of the year. The outcome should also please fans who expressed their wishes for a shorter mid-season hiatus."
Caprica stars Eric Stoltz (Daniel Graystone), Paula Malcomson (Amanda Graystone), Esai Morales (Joseph Adama), Polly Walker (Sister Clarice Willow), Alessandra Torresani (Zoe Graystone), Magda Apanowicz (Lacy) and Sasha Roiz (Sam Adama)."
http://www.tvovermind.com/cable/syfy/caprica/syfy-moves-caprica-season-2-premiere/30264
The first season showed real promise, so fingers crossed for Season 2!!
who is online counter
blog counter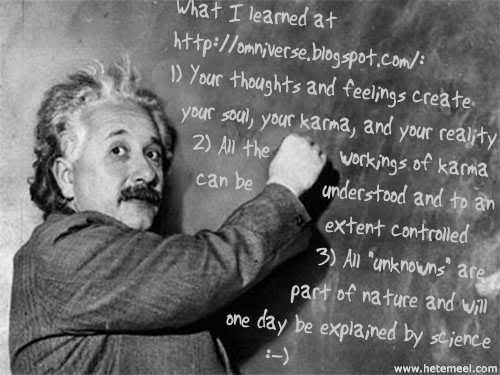 Navigation by WebRing.

Google