Sunday, December 19, 2010
And the winner is...
The winner of the "Happy Holiday Treats" giveaway is... Anne E!! Stay tuned for more goodies!! :-)
Thursday, December 16, 2010
"Happy Holiday Treats" giveaway
The fine folks at Safeway, Betty Crocker, Glad and MyBlogSpark sent me the following info:


"It's that time of year again! Spread holiday cheer to your friends and family with the gift of freshly baked Betty Crocker® treats. From a Snowman Coconut Cake to Classic Gingerbread Man Cookies, sharing the warmth and sweetness has never been easier. This year, why not start a new tradition? With a little help from Betty Crocker, GladWare® and the Safeway Family of Stores, you can keep your loved ones' hearts and homes filled with holiday spirit and homemade goodness of Betty Crocker. Whip up a plate full of cookies using a recipe from BakeSweetMemories.com and host a cookie exchange. What better way to escape the hustle and bustle of the holiday season than inviting your friends and family over for a night of swapping cookies, recipes, and memories? Once you've finished baking, share it in GladWare! Glad® food storage products are the perfect solution for preparing, storing and transporting holiday goods. They're also great for gift giving too, so count on Glad® products to help keep your holiday foods fresh and festive and ready to serve. From December 8th through December 14th, visit the Safeway family of Stores (which includes Dominick's, Tom Thumb, Randalls, Vons, and Genuardi's) to purchase any two participating Gladware products and get a free Betty Crocker Cookie Pouch while supplies last."

They also sent me a "Happy Holiday Treats" prize pack that includes a package of Betty Crocker Sugar Cookie Mix (which is what you need to make the tastiest decorated holiday cookies, in my not particularly humble opinion), a GladWare sample pack (3 BIG containers, a size I didn't have and have been using like crazy now that I've got 'em) and a $25 Safeway gift card (also valid at Dominick's, Tom Thumb, Randalls, Vons, and Genuardi's). AND they provided an additional prize pack to give away to one YOU!! Whoever sends me the coolest-looking holiday recipe will win it; I'll post the winner Sunday night.


Monday, December 13, 2010
"Jamie's Family Christmas"
By an amazing coincidence, if I believed in coincidences which of course I don't, while doing a rapid-fire scan down my lengthy list of channels on Zap2it




http://tvlistings.zap2it.com/




to find something to watch, I somehow noticed a program that was neither pink (movie) or purple (favorite show) on a channel I don't think I've ever watched anything on (Cooking Channel): "Jamie's Family Christmas"




http://tvlistings.zap2it.com/tv/jamies-family-christmas/EP01342250




My first thought was "It must be Jamie Oliver!!" followed by "That's silly, there are other Jamies in the world"... but it WAS his show, and I'm watching it now. (It'll be on several more times, so don't fret if you missed it.) He's lost much of the beauty and exuberance that made him a knockout in every sense of the word back in the day, but he's got enough left for it to still be a pleasure to watch him; if you like cooking shows at all, give him a looksee... and ladies, if you think he's kinda cute now, track down a DVD for his first series, "The Naked Chef," and BRACE yourself... he was to DIE for back when he was 24-25.


Jamie's website:

http://www.jamieoliver.com/news/jamie-s-family-christmas-1

gives this description of the series:

"Christmas is the time families come together to eat, drink and get merry - but it can be a daunting challenge in the kitchen. So in a special new five-part series, Jamie Oliver is sharing his own secrets for a stress-free family Christmas. As well as his fool-proof recipes, it's about getting as much done beforehand, and getting everyone to muck in, so no-one's stuck slaving over a hot stove while everyone else is enjoying themselves. Filmed at his Essex home, and featuring Jamie's family and friends, it's the must-see solution to all your Christmas food worries. Jamie shows how to make the best, most succulent turkey - using incredible flavoured butter - with delicious gravy and stuffing, as well as an exciting new way to use up all that leftover turkey on Boxing Day. He reveals his tried and tested, fail-safe way to make the perfect roast spuds every time, crunchy on the outside and fluffy on the inside, plus simple spiced-up Christmas veg. And don't throw away your leftover veg until you've seen what Jamie and Gennaro have planned. Jamie also creates some cracking Christmassy desserts and has quick, ideas for snacks and festive lighter meals. And he reveals the secret of enjoying your own party - DIY party food your guests put together themselves.

"What I want to do in this five-part series is look after you," says Jamie. "Hold your hand, give you my tips and my shortcuts, my ducks and my dives and really focus on the basics of the best turkey, the best gravy, the best potatoes and then the veggies, snacks, party food, puds and drinks. And if we do this together, I promise you this is going to be one of the best Christmases you've ever had - so welcome to my Christmas!"

Programme 1 - In the first programme of the series, Jamie shows you everything you need for the perfect turkey. It's the whole package from the bird to the gravy, simple stuffing, roasting with festive butter, how to make carving simple and the best way to use your leftovers. First up: the turkey. We've all had a dry, over-cooked bird that tastes like cardboard, so Jamie shows the easy way to use a festive butter you can make yourself to get the perfect, succulent turkey. And Jamie's two top tips for stress-free turkey? Prepare the bird on Christmas Eve, packing the butter under the breast skin to guarantee juicy meat, and let the bird rest for two hours - yes two hours! - which will make it even more succulent and frees the oven up for your veg. Jamie's stuffing is a cinch - just cook together pork, bacon, breadcrumbs and chestnuts with herbs and spices – and it's another recipe to reduce hassle and prepare on Christmas Eve. Next is perfect gravy. Jamie's version is so simple, using veg and chicken wings, and you can make it days in advance, or even freeze portions. But what will the world's number one gravy fan - Jools - make of the results? Jamie gives a masterclass on carving. Once you know how, you can impress the family with your skills - and no need for an electric carver! Finally, Jamie and his sister, Anna-Marie, cook a spicy way to use up your leftover meat - turkey con chili. It's certainly a change from turkey sandwiches for two weeks…

Programme 2 - Christmas is not just about all the old favourites, so today's programme focuses on brunches, lunches, snacks and special bits and pieces for when you can't face the sight of more turkey! First up, Jamie is joined by daughters Poppy and Daisy to make some American-style pancakes that work every time - and they're a great way to get your kids involved in cooking. Next he prepares a delicious roasted squash and seared beef carpaccio salad - something that could work as a starter or a snack. Then he gets his 89-year-old nan Betty into the kitchen to prepare some gammon with poached eggs. Finally, Jamie's dad Trevor helps make a delicious kedgeree, which is cheap and brilliant for breakfast, lunch or dinner - or for hangovers on Boxing Day, and New Year's Day!

Programme 3 - Tonight it's all about roasties with the mosties as Jamie is joined by Gennaro Contaldo to show how to make the very best roast potatoes and exciting Christmas vegetables, plus lovely leftover recipes. First off Jamie shows how to make perfect roast potatoes every time - golden, crispy on the outside, soft and fluffy on the inside. The secret is to use Maris Piper potatoes and Jamie's experimented with olive oil, butter and traditional goose fat to find the best way to cook them. Plus he has an extra-special secret for perfect roast spuds. Next, it's back to school for a chemistry lesson as Jamie makes a roast vegetable mega-mix, matching each veg with oil and flavouring for perfect results. From parsnips to carrots, you'll be amazed what brings out the best in your veg. And Jamie gives some simple and delicious ways to use up leftover veg - Boxing Day bubble & squeak and beautiful leftover roasted veg bruschetta. But will Gennaro manage to get revenge on Jamie for last year's chili mince pies?

Programme 4 - Tonight Jamie prepares some exciting alternatives to traditional Christmas deserts and things to make from leftover pud. Mum Sally joins Jamie in the kitchen to make a killer chocolate mousse - and she reminds him how excited he was as a kid at Christmas, especially when he got a drum kit! Jamie's Winter Pudding Bombe is a Christmas take on summer pudding, with panatone, ice cream, crystalised fruit and sherry. Just bang it in the freezer and hey presto! Festive strudel is a great way to use up leftover Christmas pud, wrapped in filo pastry, while quick and simple pudding affogato uses ice cream and coffee for a quick, but delicious pudding. And Jamie prepares another dish that's great to get kids in the kitchen, wibbly wobbly clementine jelly assisted by his nephews.

Programme 5 - Christmas is party time, but you don't want to get stuck in the kitchen while everyone else is having fun, so Jamie has some stress-free tips for food you can make in advance or get your guests to help themselves to on the day - so you can enjoy the party and it's great fun too! Jamie's DIY part combo means just that, you put all the ingredients on a plate and guests create their own dish. Why not bring your toaster into the party room and people can prepare their own chicken liver party parfait? An easy cheese fondue means that everyone can dip away, while winter party squash soup is a warming treat - served in a hollowed-out pumpkin. And what party wouldn't be complete without some Christmassy drinks. Jamie brings the series to a close with some delicious pomegranate shots and incredible mulled cider."
Monday, December 06, 2010
RelaxZen NIGHT
The fine folks at Smile.ly sent me a bottle of RelaxZen NIGHT to try at home. This is what they say about it:

"Live a RelaxZen™ life with RelaxZen NIGHT.
RelaxZen shots were developed to help reduce stress and improve quality of life. RelaxZen NIGHT is the perfect remedy for people who have trouble falling asleep. Blended with all-natural active ingredients, RelaxZen NIGHT is crafted to allow people to fall asleep quickly and wake up refreshed and full of energy to start their day.

RelaxZen helps to*:
Reduce stress and fatigue
Increase focus and alertness
Balance mood
Promote restful sleep

For full ingredient list, click here.
Follow RelaxZen on Twitter (@RelaxZen) and "like" RelaxZen on Facebook (Facebook.com/RelaxZenShots).
For 15% off plus FREE shipping on any RelaxZen product, use code Holiday2010 at Thirstmonger.com/RelaxZen.
Enter the Facebook sweepstakes for a year's supply of RelaxZen!
Visit RelaxZenShots.com for more information."

I tried it, and... it didn't really do anything for me. I'm used to taking big doses of melatonin, though, so maybe I'm not a good candidate for this product. As with everything, if you think a product might fill a need the only way to know is to try it yourself.

If you want to join Smile.ly and get your own goodies to review, or read more about the product, go here:

http://smile.ly/36237.cfm
who is online counter
blog counter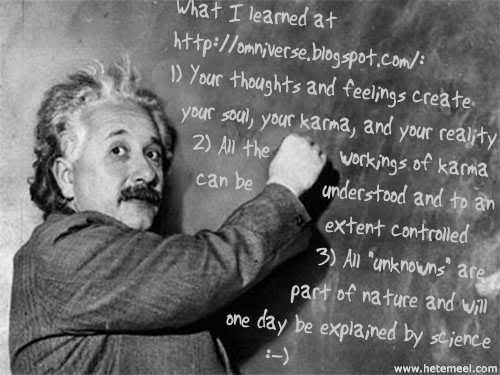 Navigation by WebRing.

Google