Friday, February 25, 2011
And the winner is...
The winner of the Green Giant prize pack giveaway is... Tonya G!! Stay tuned for more goodies!! :-)
Tuesday, February 22, 2011
A new experience of the unknown
I was gathering some things in my mother's bedroom when I felt the air in front of me take a sudden drop in temperature. The windows were closed, and no air was being run through the vents, none of which were nearby in any case. I called to my friend, who came in and held his hands out where mine were; he felt it too. My hands were icy, with the nail beds taking on a blue tint. The cold area had clear boundaries, and somehow the 2 temperature zones were remaining separate. He asked me about what my mother had done in that area, which basically was the primary spot of her room as far as time spent there. We speculated as to why my mother, which we assume this was, would be there; my best guess was that she didn't like the clothes laid out on the bed, or maybe she was just there because I was. After a few minutes, I felt the effect rapidly fading, and in a few seconds it was gone; the air felt the same temperature everywhere again. We took the clothes off the bed and put them away, just in case.

Was it my mother's ghost, a thin spot in the veil between the worlds (which was my friend's idea), or a joint hallucination?


Friday, February 18, 2011
Green Giant prize pack giveaway
The fine folks at Green Giant and MyBlogSpark sent me the following:


"With a new year comes a new you, and Green Giant® is here to cheer you on! Whether you´re already following a weight management plan or looking to start a new one, sometimes it´s the small changes that can make a huge difference.

Green Giant Boxed Vegetables can help you stay on track to achieve your weight management goals in 2011. Twenty-nine delicious varieties are now endorsed by Weight Watchers®, and most have only a 1 or 2 PointsPlus® value per serving! Packed with flavor and ready in minutes, Green Giant Boxed Vegetables are available in a wide variety of flavors, many featuring mouthwatering sauces and seasonings. They´re a terrific addition to any meal and a delicious way to achieve better health in 2011.

Don´t forget to visit Green Giant on Facebook and Green Giant on Twitter and "Like" or "Follow" the brand to keep up with their latest and greatest products! For more information and great recipe ideas visit http://greengiant.com/."


They also sent me a Green Giant prize pack that included one frozen sample of Green Giant Boxed Vegetables (which was very tasty, and a painless way to get your required veggie servings), an insulated tote, a serving bowl and a big silicone spoon. They've also provided an additional prize pack (which will include a VIP coupon in place of the frozen sample) to give to one of YOU!! Whoever sends me the best weight-loss story will win it; I'll post the winner in a few days.


Thursday, February 03, 2011
A lesson from tragedy
There's a shy man that I've been trying to be real friends with for ages. We'd made significant progress, and things seemed pretty good. Then, tragedy struck, and I tearfully called him for help, and suddenly, we had a radical increase in closeness. When I was talking to him today, teasing him about how he used to be scared of me and thus hard for me to get to know, he blurted out, "It's just that you're usually such a tower of strength, and..." and then caught himself and shifted the subject. This immediately reminded me of something that had puzzled me all my life, from the movie "D.A.R.Y.L."; the android boy can't get close to his foster mother, and someone tells him that it's because he's too perfect, and that he has to screw up to get her to care for him. He does, and then she does.




I think I get it now. It's about vulnerability. People want to feel like you're human, like there's emotional give and take between you, like you might need them rather than being INvulnerable and always able to handle everything... well, some male friendships might lack that, and some women go for men of stone, but I think in general that this is true, because in movies anyone shown as "too perfect" is also shown as obnoxious, rather than admirable like they should be.




The point here, and I do have one, is that this man, this intelligent, modern and evolved man, had an immediate and major emotional escalation with me the moment I showed major vulnerability. I'm warm, friendly and affectionate with people, so it's not like I went from cold to warm... and I just remembered a story about a woman who'd been in some sort of accident or... earthquake?... and walked home in a daze. When she knocked on the door (she didn't have her purse), and her boyfriend saw her, filthy, hair and clothes a wreck, his reaction was to instantly initiate sex with her. When questioned later, he said that she always looked so perfect that he was afraid to mess her up, so somehow her looking like she got dragged behind a truck was a turn-on. Notice the sarcasm? This is still crazy to me, but it's part of the same concept; a perfect appearance is a sort of shield, a mask of invulnerability, and people want to be able to see imperfection in you to enable them to feel comfortable, secure, affectionate, or attracted.




Lesson learned.
who is online counter
blog counter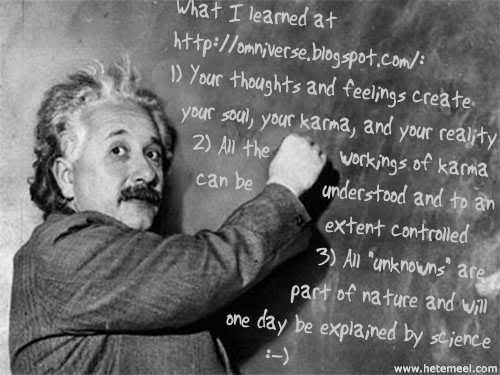 Navigation by WebRing.

Google