Friday, March 25, 2011
Johnsonville Italian Sausage
The fine folks of SheSpeaks and Johnsonville sent me coupons for FREE Johnsonville Italian Sausage, and man, do we LOVE sausage in this house!! This stuff is so tasty that giving it to me free is the only way to make it better, as far as I'm concerned. My personal fave is the HOT kind, as I love spicy food, but all the varieties are delish. The choices are:

Mild Italian Sausage Links
Hot Italian Sausage Links
Sweet Italian Sausage Links
Four Cheese Italian Sausage Links
Mild Ground Italian Sausage
Hot Ground Italian Sausage
Sweet Ground Italian Sausage

If you're making pizza at home to save $, this is what you need on it, and it's great in lasagna, omelets, and don't forget on the GRILL, for those of us lucky enough to live where the weather allows us to eat outside already. You can find some cool recipes here

http://www.johnsonville.com/recipeSearch/line.f851eb21-bc1b-403b-a48b-a8e1166680bf.html


Thursday, March 24, 2011
And the winner is...
The winner of the Progresso "Souper You Debut" gift pack giveaway is... Doreen T!! Keep your eyes peeled for more giveaways!! :-)
Monday, March 21, 2011
Nutella party!! :-)
The fine folks from MomSelect & Maria Bailey kindly invited me to be a host of one of their MommyParties sponsored by Nutella hazelnut spread. On Saturday I hosted a Nutella Breakfast Bar and invited ten girlfriends to join me for a breakfast party... and boy, did we pig out, LOL!! Here's a little info about the star of the party:

"Nutella has been a favorite of Europeans for decades, and when used in moderation with complementary foods, Nutella® is a quick and easy tool to encourage kids to eat whole grains, such as whole wheat toast, English muffins, toaster waffles and bagels.

Nutella® hazelnut spread is a terrific option for individuals with peanut allergies. The spread does not contain peanuts or peanut ingredients, nor does the product come in contact with peanuts during manufacturing. Nutella is comparable to other popular breakfast spreads and is the perfect alternative for all those finicky eaters in your household."

It seems like half the women I know have at least one kid with a peanut allergy, so having an option like this is fantastic for them; besides the breakfast options, they can use Nutella for many recipes that call for peanut butter, with the bonus of that sweet hit of chocolate goodness, and it's safe for all their kids to eat.

Nutella was very generous in sending us:

26.5oz Jar of Nutella® hazelnut spread for use during your party
(10) Nutella® spread sample packs and coupons for guests bags
(10) Nutella® spread guest bags
(10) Nutella® spread tumbler mugs
(10) Nutella® spread spreader
(10) Nutella® spread tip cards for guests
Recipe ideas for your Nutella® Breakfast Bar
Party activities:
Everyday Breakfast Tips and Trivia

Everyone was impressed with all these goodies, and of course everyone is thrilled to get free stuff in this economy, but they were hungry and the main attraction was the FOOD. We had several waffle irons going to make fresh waffles to have with Nutella and fruit for everyone, and believe me they were TASTY!! We also had bags of fresh bagels and several kinds of muffins; the Nutella was delicious on everything. We made fruit smoothies with frozen fruit (to get frostiness without ice cream) too, to put in the new biodegradable travel mugs, and all together it was a pretty luxurious meal.

Based on the rave reviews, I'm betting that every one of those women will be buying Nutella for their families; I'll certainly be continuing to buy it. If your kids are fussy at breakfast, give it a try as an easy way to get some protein and nutrition into them... and fewer breakfast battles is a bonus that every mom can appreciate.


Saturday, March 19, 2011
Progresso "Souper You Debut" gift pack giveaway
The fine folks at Progresso and MyBlogSpark sent me the following:


"Available in 40 delicious flavors with 100 calories or less, Progresso® Soup can help curb your hunger, making it easier for you to stick to your weight management plan all year long. With hearty ingredients like pasta, beans, corn and rice, and flavor-packed vegetables like tomatoes, carrots, and peppers, Progresso Soup varieties with 100 calories or less offer a good source of fiber and a full serving of vegetables.

Three grand prize winners will be awarded a trip for two to New York City from May 20th-22nd. The prize includes roundtrip airfare, a two-night stay in an NYC hotel, a full makeover at the Louis Licari salon, and a guided wardrobe shopping spree with a personal consultant at Lord & Taylor and $1,000 in spending money.

To enter, you´ll need to do the following:
Go to Progresso on Facebook

http://www.facebook.com/Progresso?v=app_

to learn more and enter the contest
Submit your essay (200 characters or less) telling Progresso why you love their soups that contain 100 calories or less, and why you deserve a chance to win a trip to NYC for a full fashion overhaul
In addition, please submit a photo of yourself that visually reinforces the theme of your essay
Once the 10 finalists are announced, you can visit Progresso on Facebook from March 30th through April 13th to vote for your favorite.

Visit the Facebook page to download a coupon for $1.00 off four (4) cans of Progresso Soup and to check out makeover videos provided by MyStyle.com and the Style Network. Be sure to also "Follow" Progresso on Twitter

http://twitter.com/progresso

to keep up with the latest news from Progresso."


They also sent me a Progresso "Souper You Debut" gift pack that included 5 cans of Progresso Soup (YUM, especially the Light Clam Chowder, which I highly recommend), as well as a yoga mat (in a very nice carrying case), water bottle, set of aerobic bands, and a sport headband and wristband. And, they're also providing an additional gift pack that contains a VIP coupon for a free can of Progresso soup, as well as a yoga mat, water bottle, set of aerobic bands, sport headband and two sport wristbands, to give away to one of YOU. Whoever sends me the best description of how yoga will improve your life will win it; I'll post the winner in a few days.


Thursday, March 03, 2011
Fabric softener just got COOL
http://www.purex.com/



Purex Complete Crystals Softener



You saw right; CRYSTALS. How cool is that? The fine folks at Purex sent me some to try, and they look like that crafty stuff you layer in glass containers to make a wavy design; that sure beats the liquid stuff any day. They got all my unmentionables very soft, they smell terrific, and if my husband spills them it's not a disaster.

Here's the official scoop:

"Purex Complete Crystals Softener
Introducing an entirely new softener.
Purex Complete Crystals™ Softener is 92% natural crystals that go in at the start of the wash so they spend more time with your laundry infusing them with long-lasting freshness.

Convenient
Add at the start of the wash
Clean
Free of oil-based softening ingredients found in liquid softeners
Fresh
Scent that lasts for weeks, not days

Where can I buy Purex Complete Crystals Softener?

Purex Complete Crystals Softener will be available exclusively at Walmart stores until January 11, 2011. After that, you'll find it with other Purex products at retailers throughout North America. Find a retail store near you.

How does Purex Complete Crystals Softener work?

Add Purex Complete Crystals Softener at the start of the wash cycle with the detergent—no need to wait for the rinse cycle or use messy "softener balls." This way it spends more time with your laundry, infusing it with a fresh scent that can last for weeks, not days.

What makes Purex Complete Crystals Softener special?

Traditional fabric softeners are oil-based, which can coat fabrics, making them feel slick instead of soft (and can discolor some fabrics). But Purex Complete Crystals Softener is 92% natural and doesn't use oils, making it safe for all loads, including:
Children's sleepwear-there is no impact on the flame-retardant benefit.
Performance sportswear-it doesn't destroy sweat-wicking properties.
Towels-it doesn't reduce water absorbency.

Scents:

Fresh Spring Waters
A sensation of clean blue skies and spring breezes with line-dried fresh notes and clean florals.

Lavender Blossom
A comforting scent that features fresh lavender wrapped in cozy, soothing vanilla.

Tropical Splash
A scent that captures the beauty of exotic flowers intertwined with sumptuous fruits."

http://www.purex.com/
who is online counter
blog counter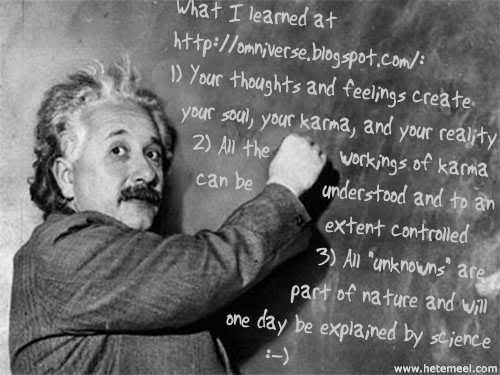 Navigation by WebRing.

Google