Friday, January 27, 2012
And the winner is..
Sunday, January 15, 2012
Purex Complete Crystals Softener and Jockey Tech Terry Performance Sports Bra
The fine folks at Purex sent me the following info:


"Purex® Complete Crystals Softener
WHAT IT IS > UNIQUE CRYSTAL FORM, 92% NATURAL FABRIC SOFTENER
Introducing Purex® Complete Crystals SoftenerTM*; a purer way to get laundry that
smells clean and fresh for weeks. 92% natural, this product's unique crystal form works differently than traditional oil-based softeners that coat fabrics with oily residue, because it infuses fibers with long-lasting fragrance. In addition, since you add it directly with your laundry, this means no more waiting for the rinse cycle, no messy residual gunk in your washing machine, and no more stains from spilling liquid fabric softener.
HOW IT'S USED > ADDED WITH LAUNDRY AT THE START OF THE WASH CYCLE
Why struggle with plastic fabric softener balls, risk staining your clothes or waste time waiting for the rinse cycle? Simply add Purex Complete Crystals Softener directly with your laundry at the beginning of every wash cycle to infuse fabrics with long lasting freshness.
HOW IT WORKS > CRYSTALS DISSOLVE INFUSING FABRICS WITH FRESHNESS
Laundry scent lovers will perk up as freshness is infused into clothes with this new fabric softener. Over time, traditional oil-based softeners coat fibers causing harmful oily residue to accumulate. Purex Complete Crystals Softeners penetrate fabrics to reduce fiber entanglement and smooth frayed fibers providing a naturally soft feel.
WHY IT'S DIFFERENT > SAFE FOR ALL LAUNDRY AND BETTER FOR FABRICS
Do ALL of your laundry—worry free! Purex Complete Crystals Softeners are safe for
all laundry and will not harm, wear down or discolor your fabrics like oil-based softeners.
Safe for all fabrics, including baby clothes, athletic wear, towels, and whites. Unlike other softeners, Crystals WILL:
• Preserve the flame retardant benefits of your children's clothes
• Retain your athletic wear's wicking ability which draws sweat away from your body
• Maintain your towels' built-in ability to absorb water
• Keep your white clothing from yellowing and graying vs. using traditional softeners
The product won't harm your clothes and is safe and convenient for the entire family!
VARIETIES > ON-TREND SCENTS
Purex Complete Crystals Softener is available in three on-trend fragrances: Fresh
Spring Waters TM, Lavender Blossom TM, and Tropical Splash. TM
Suggested Retail Price
Purex Complete Crystals Softener is priced from $3.99 to $5.99 depending on retailer
and will be available in food, drug and mass retailers nationwide

* Safe for use in both Standard and High Efficiency (HE) washers"


They also sent me a FREE full-sized bottle to try for myself. AND, they sent me a Jockey Tech Terry Performance Sports Bra, because the Purex Complete Crystals Softener does not interfere with the moisture-wicking properties of high-tech clothing like some softeners do. Here's some info on the bra:


"Jockey®Tech Terry Performance Sports Bra
Style # 673400
moisture-wicking sports bra helps keep you cool & dry.
convenient key pocket, take your workouts anywhere!
reflective logo at the back
breathable mesh panels
soft bottom band for comfortable support
Fabric Content: 93% Polyester/ 7% Spandex. Lining: 94% Polyester/ 6% Spandex. Machine wash & dry. Imported."


You can see the bra here

http://www.jockey.com/products/active-sports-bra-performance


The bra is a really nice one; you can tell just by looking at it that it's one of the modern type, with its layers of different fabrics doing different stuff. It's a good-looking bra, and offers good support and comfort; just be aware that they run small and you may need a bigger size than you usually take.

The Purex Complete Crystals Softener is a wonderful innovation; even if the sloppiest member of your household uses it (in my home that'd be my husband, lol) you don't have to worry about them pouring it all over everything because it is, as the name suggests, CRYSTALS. It smells terrific, softens really well, and because you don't use much the package is significantly smaller than it'd be for the same # of loads of a liquid softener and thus it's a greener choice.

You can go here to see more about this new fabric softener:

Purex Complete Crystals Softener

And there's MORE: Purex is letting me give one lucky reader their own Purex Complete Crystals Softener and Jockey Tech Terry Performance Sports Bra!! Send me your New Year's resolutions about exercising, and the best one wins it!! :-)
Wednesday, January 11, 2012
New Purex UltraPacks
Sunday, January 08, 2012
Chore Chart at Goalforit.com
who is online counter
blog counter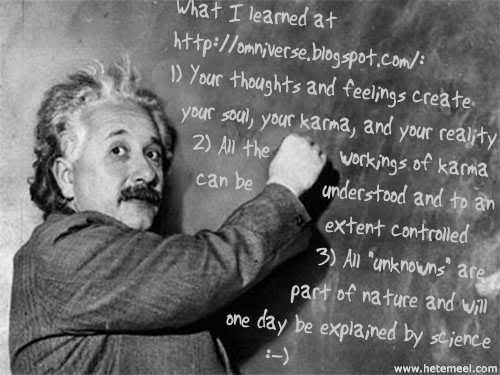 Navigation by WebRing.

Google