Tuesday, December 25, 2012
Dial Foaming Hand Wash
The fine folks at Purex and Dial sent me 2 bottles of Dial Foaming Hand Wash to try for FREE. You can see them here (I got the Santa and the tree ones):

http://www.dialsoap.com/holidays.html

This is a well-designed product. The bottles are cute, and a nice shape, the soap is a cheerful red, and has a nice scent... I think it's supposed to be cranberry. It's their antibacterial hand wash, Dial Complete, about which they say:

"The complete facts about Dial Complete clean:

The Dial Complete® patented formula is over 1,000 times more effective at killing disease-causing germs than other antibacterial liquid hand soaps. It also rinses cleaner than other soaps and kills 99.99% of bacteria.
IT EXCEEDS THE FDA's current OTC drug monograph standard for germ kill effectiveness for healthcare hand wash.
It's antibacterial AND antimicrobial - to kill bacteria and certain strains of yeast.
Dial Complete® is as effective at killing germs as hand soaps used in hospitals. But it's gentle enough for care for even the youngest hands.
Dial Complete® was also rated better on clean rinsing, requiring 50% less water than other leading liquid hand soaps.

What's the difference between "antibacterial" products from Dial® and "antibiotic" drugs?
Antibiotic drugs, such as penicillin, target single specific bacterial functions, targeting specific bacteria rather than a broad spectrum, and are used at extremely low levels (< 10 ppm) due to toxicity. Antibiotics can develop resistance genes.
Antibacterial products, such as Dial Complete® Antibacterial Foaming Hand Wash, target broad-spectrum activity against many bacteria and functions and have safety levels many times higher than antibiotics.

Can bacteria become resistant? Are people more susceptible to sickness? The answer: NO
The FDA and European Union, after extensive studies over 10 years, have concluded that there is no convincing evidence that the antibacterial ingredient used in Dial® liquid soaps poses a risk to humans or to the environment by inducing or transmitting antibacterial resistance under current conditions of use. (Eu-SCCP, 2002, 2006).
A large study done by the University of Iowa from 1990 to 2000, which compared the resistance of bacteria against the antibacterial ingredient used in Dial® liquid soaps, found no difference in resistance patterns.
Peer reviewed scientific research has consistently shown that the susceptibility of bacteria to antibacterial ingredients has not changed over at least the last 10 years.
The susceptibility of bacteria from people who use antibacterial products is no different than from those people who do not."

http://www.dialcomplete.com/complete_facts.html

My mother used the Dial hand soap from the moment it hit the market; there was a bottle by her kitchen sink when she passed away. It's a classic. There are other brands that have antibacterial hand soaps, but when you're handling raw meat in the kitchen, you want to wash your hands with soap that will give your family maximum protection from germs, and the illnesses they cause. The holiday bottles are probably on sale now; grab one while you can.

Merry Christmas!!


Monday, December 24, 2012
Cosmo VoxBox
The fine folks at Influenster sent me a Cosmo VoxBox containing the following:

Forever Red perfume, from Bath & Body Works:

This is a too-sweet, bland, boring, old-fashioned floral of the type even my grandmother would't wear. It goes on weak and fades to zero almost immediately.

Ghirardelli Sea Salt Escape milk chocolate bar:

They sent a nice big bar, at least, but it's so-so chocolate with very little almond and no detectable hint of salt. Very disappointing.

Gillette Venus Embrace razor:

This shaves ok, but no better than razors with fewer blades, and the handle has an awkward, clunky feel to it. I prefer a more girly razor that looks nicer and is pink rather than green; this looks like a man's razor, and doesn't feel any better during use.

Pilot Pen- FriXion:

The pens have a very cool, almost tattooed look. The writing experience is a little disappointing; it's neither smooth nor even, although it's not TERRIBLE. The erase function does not work fully; with a great deal of effort you can erase it down to faint, but nowhere near gone. And, if you get the ink too hot, it all vanishes. You can supposedly revive it in the freezer, but that doesn't help if it's your shopping list that got left on a hot car seat.

They wanted my honest opinion, and that was it, lol... stay tuned for more reviews!!


Thursday, December 13, 2012
Torani
The fine folks at SheSpeaks and Torani sent me 2 FREE bottles of sugar-free Torani syrup to try:

Hazelnut:

http://www.torani.com/#/products/sugar-free-hazelnut-syrup

and

Pumpkin pie:

http://www.torani.com/#/products/sugar-free-pumpkin-pie-syrup

Both are sweetened with Splenda, a perennial favorite in the Omni household, for the caloric savings and for the excellent taste... and both are delicious!! You can put them in coffee, fancy coffees, tea (my husband uses 'em that way), over ice cream, in smoothies and spritzers... I'm even contemplating trying it the next time I bake a ham!!

This is the easiest way to add a sophisticated sweetness and flavor to holiday treats; it'll be making its way into eggnog for sure (I don't don't ever just throw nutmeg on there, I always do better than that), and if we have oatmeal for a family breakfast it'll be a big step up from brown sugar. It's not like an extract where you have to measure a little bit carefully or you'll regret it, you just pour it on and eat/drink.

The company has an interesting history, too:

"In 1925, Rinaldo and Ezilda Torre visited family in Lucca, Italy. The two returned home to their native San Francisco with something very important: handwritten recipes, which they used to create authentic flavored syrups.
These syrups helped Rinaldo and Ezilda reintroduce the Italian soda to their North Beach neighborhood. And the sodas were a hit. Years later, Torani helped record another hit: our syrup was used to create the world's first flavored latte!"

http://www.torani.com/#/about/our-story

I give Torani 2 thumbs up; get yourself a bottle to celebrate the holidays with, or bring one as your next hostess gift... or mix some into Santa's milk so you don't get coal in your stocking again this year!! ;-)




who is online counter
blog counter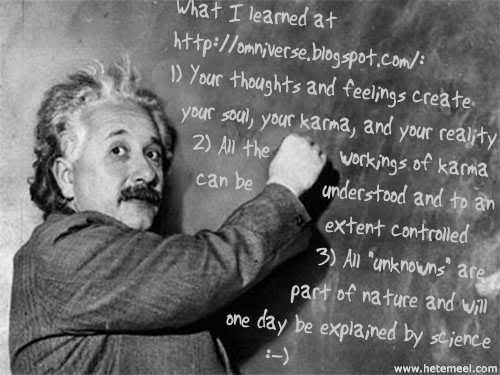 Navigation by WebRing.

Google