Sunday, March 31, 2013
Carmex Healing Cream and Carmex Hydrating Lotion
The fine folks at Carmex sent me FREE Carmex Healing Cream and Carmex Hydrating Lotion to try out... but they didn't put any words in my mouth.

Here's what their website says about 'em:

"Carmex Healing Cream
We put 75 years of lipcare expertise into our Carmex Healing Cream, much to the joy and relief of customers who have been requesting it for decades. Our rich cream goes through a patent-pending blending process that emulsifies it into a fast-absorbing formula that won't wipe off on your clothes, immediately going to work helping to heal your most troubled spots—such as feet, elbows and hands.

Formulas with increased levels of rich lanolin such as Carmex Healing Cream have the same rehydrating properties as naturally occurring lipids in your skin.
Our formula includes petrolatum to soften skin while it aids with moisturization.
Our healing cream adds allantoin to soften and aid with moisturization."

http://mycarmex.com/skin-care/healing-cream

"Carmex Hydrating Lotion
Microemulsification. It's the technical term for how we are able to make a hydrating lotion that is so moisturizing yet feels so greaseless. It is soothing, long-lasting and perfect for everyday use. We super-blend the high-quality ingredients of our exclusive formula so that deep hydration immediately soaks into damaged skin. You won't feel a hint of greasiness, even right after you smooth it onto rough trouble spots.

Formulas with Vitamin E aid moisturization of dry skin, helping to soften and heal it.
Our Hydrating Lotion uses aloe at a concentration of 200 times what you'd find in an aloe plant, helping prevent dryness and promote healing, plus soothing irritated skin."

http://mycarmex.com/skin-care/hydrating-lotion

And here's what *I* say:

I love the foofy fruit-scented lotions in the fancy bottles. You probably do too. When my skin is really dry, though, I become less interested in smelling like papaya-mango and more interested in getting REAL mositurization... and that's where Carmex comes in. When you use their stuff, you're getting serious moisture. The lotion will leave your skin looking and feeling great, and if you get hard-core dryness like I sometimes do the cream will do the trick. As a bonus, the menfolk will feel comfortable using the old-school yellow tubes; my husband can't be the only one who'd rather have all his skin flake off than smell "girly."

Are you ready to try the good stuff? Email me telling me why you need serious moisturization, and I'll randomly pick one person in a few days to receive FREE tubes of both products.



Friday, March 29, 2013
Garnier Fructis Triple Nutrition Miracle Dry Oil
BzzAgent and Garnier gave me a bottle of this product to try for FREE, and here's what I thought:

There is NOTHING "dry" about this oil. This product deposits a layer of drippy, I mean literally DRIPPY, as in droplets rolling down and falling onto your clothes, grease on your skin or hair that never soaks in at all and looks and feels hideous. It's like you sprayed yourself with Wesson oil. I can't imagine any circumstance under which any person would ever get any benefit from this product.


Thursday, March 28, 2013
Soft Scrub Total All Purpose Bath and Kitchen Cleanser
The fine folks at Purex sent me a bottle of Soft Scrub Total All Purpose Bath and Kitchen Cleanser to try for FREE; my opinions, as always, are my own. Here's what their website says:

"This new and improved formula now packs even more cleaning punch in a new easier to rinse formula! It's perfect for powerful cleaning on sinks, showers, and toilets and removing tough stains from bathroom and kitchen surfaces. Leaves behind a fresh lemon scent."

"Simply squeeze Soft Scrub® with Total All Purpose Bath and Kitchen Cleanser directly onto kitchen or bathroom surfaces, or onto damp sponge or paper towel. Rub gently and rinse or wipe clean. Test in inconspicuous area first and avoid prolonged contact with surface.

BATHTUBS
Gets rid of unsightly build-up caused by dirt, soap scum and mildew stains. No more bathtub rings!
COUNTERTOPS
Safely cleans most countertops, including Corian®, sealed granite and laminates, without scratching.
SHOWER
Removes unsightly soap scum and keeps glass sparkling.
SINK
Removes soap scum, toothpaste and other stains.
STOVETOP
Cuts through whatever you can cook up: kitchen grease, oil and grime.
TILES
Makes grout cleaning easy and leaves tiles gleaming.
TOILETS
Keeps toilets sparkling clean."

http://www.softscrub.com/products/soft-scrub-total-all-purpose-bath-and-kitchen-cleanser

What *I* say is: My mother got Soft Scrub when it first came out many years ago, and she thought it was a good product; she continued using it for the rest of her life. When I got my own home, it's one of the things that *I* got because I knew that for the world's pickiest woman to keep buying it it had to be good. I have always been very happy with Soft Scrub's performance, and this new variety is no exception. It will get whatever you use it on clean, and it won't scratch up your surfaces... and believe me when I say that my kitchen needs serious cleaning products to get it really clean. Soft Scrub has a nice scent that's not overwhelming; you can't go wrong with lemon, right?

One of you will find out for yourself; email me why your house needs serious cleaning, and I'll pick a random winner to receive coupons for FREE Soft Scrub. I'll post the winner on Monday.

See all their products here:

http://www.softscrub.com/

Check them out on Facebook here:

https://www.facebook.com/SoftScrub


Monday, March 18, 2013
And the winner is...
The winner of the coupons for FREE Purex Detergent plus Fabric Softener with Crystals Fragrance is... Cody M!! Stay tuned for more giveaways!! :-)
Friday, March 15, 2013
Purex Detergent plus Fabric Softener with Crystals Fragrance
The fine folks at Purex sent me a FREE bottle of Purex Detergent plus Fabric Softener with Crystals Fragrance to try. Here's what the website says about it:

"Purex plus Fabric Softener

Now with the enchanting fragrance of Purex Crystals.

Purex plus Fabric Softener is now available with the most popular Purex Crystals fragrance! With Purex plus Fabric Softener you can trust that your laundry will come out bright, white and clean… and with the crystals freshness you've come to love.

For the best fragrance experience use with Purex Crystals.

What scents are available?

Fresh Spring Waters

Available at Target

Frequently Asked Questions

Does Purex plus Fabric Softener work as well as regular Purex detergents?
Yes. All Purex liquid detergent products provide excellent cleaning performance and stain removal.

Are there any special instructions for adding Purex plus Fabric Softener to my washer?
Purex plus Fabric Softener can be added in place of regular detergent after starting the washer."

And here's what *I* say: Like all the other Purex detergents, this product will do an excellent job of getting your clothes clean, and at a better price than some other brands. I like fabric softener in all my laundry loads, and I enjoy the Fresh Spring Waters fragrance, so this product works well for me. Like all combined products, I don't think it softens 100% as well as using separate products, which is of course why they make separate products as well; for my unmentionables, I'd rather take a little extra time and use 2 products, but for many of my loads I definitely prefer the ease and convenience of using just one product.

One of YOU can see for yourself, for FREE!! Email me and tell me your funniest laundry story, and the best one will get coupons for FREE Purex Detergent plus Fabric Softener with Crystals Fragrance!! I'll post the winner on Monday.


Monday, March 11, 2013
And the winner is...
The winner of the Honey Bunches of Oats coupons is... Brenda H!! Stay tuned for more contests!! :-)
Thursday, March 07, 2013
Honey Bunches of Oats Tropical Blends
The fine folks at Purex and Post sent me a box of Honey Bunches of Oats Tropical Blends to try for FREE; all opinions expressed here are my own. Here's their info about it:



"Honey Bunches of Oats Fruit Blends - Mango Coconut has:

Four nutritious grains: rice, wheat, oats and corn
Heart healthy** (0g trans fat, 0g saturated fat, 0mg cholesterol per serving)
10g of whole grain per serving†
9 essential vitamins and minerals
**Diets low in saturated fat and cholesterol, and as low as possible in trans fat, may reduce the risk of heart disease.

†Nutritionists recommend eating 3 or more servings of whole grain foods per day. (About 16g whole grains per serving or at least 48g per day.)

Nutrition Facts
Serving Size 3/4 cup (30g)

Amount Per Serving Cereal Cereal with 1/2 cup Fat Free Milk
Calories 120 160
Calories from Fat 20 20
% Daily Value**
Total Fat 2g* 3% 3%
Saturated Fat 0.5g 3% 3%
Trans Fat 0g
Polyunsaturated Fat 0.5g
Monounsaturated Fat 1g
Cholesterol 0mg 0% 0%
Sodium 135mg 6% 8%
Potassium 55mg 2% 7%
Total Carbohydrate 24g 8% 10%
Dietary Fiber 2g 8% 8%
Sugars 6g
Other Carbohydrate 16g
Protein 2g
Vitamin A 15% 20%
Vitamin C 0% 0%
Calcium 0% 15%
Iron 60% 60%
Vitamin D 10% 25%
Thiamin 25% 30%
Riboflavin 25% 35%
Niacin 25% 25%
Vitamin B6 25% 25%
Folic Acid 50% 50%
Vitamin B12 25% 35%
Phosphorus 4% 15%
Magnesium 4% 8%
Zinc 2% 6%
Copper 2% 2%
* Amount in Cereal. One half cup fat free milk contributes an additional 40 calories, 65mg sodium, 200mg potassium, 6g total carbohydrate (6g sugars) and 4g protein.

** Percent Daily Values are based on a 2,000 calorie diet. Your daily values may be higher or lower depending on your calorie needs.

Calories 2,000 2,500
Total fat Less than 65g 80g
Saturated Fat Less than 20g 25g
Cholesterol Less than 300mg 300mg
Sodium Less than 2,400mg 2,400mg
Potassium 3,500mg 3,500mg
Total Carbohydrate 300g 375g
Dietary Fiber 25g 30g
Protein 50g 65g

Ingredients

Corn, Whole Grain Wheat, Whole Grain Rolled Oats, Sugar, Brown Sugar, Rice, Vegetable Oil (Canola Or Sunflower Oil), Coconut, Wheat Flour, Malted Barley Flour, Corn Syrup, Salt, Whey (From Milk), Malted Corn And Barley Syrup, Honey, Natural Flavor, Annatto Extract (Color). Bht Added To Packaging Material To Preserve Product Freshness.

Vitamins and Minerals

Reduced Iron, Niacinamide, Vitamin B6, Vitamin A Palmitate, Riboflavin (Vitamin B2), Thiamin Mononitrate (Vitamin B1), Zinc Oxide (Source Of Zinc), Folic Acid, Vitamin B12, Vitamin D."

http://www.postfoods.com/our-brands/honey-bunches-of-oats/tropical-blends-mango-coconut/


You can also check them out on Facebook here:

https://www.facebook.com/honeybunchesofoats


So, you can see that nutritionally it's pretty good. More importantly, it tastes pretty good too. The flakes, which in cereals of this type are sometimes extra-tastless because they've spent all the $ on add-ons, are very good because they're coated with add-on goodness... which makes it surprising that they have less sugar than Honey Nut Cheerios (6g vs 9g). This is one of the rare cereals that will be sweet and flavorful enough for kids but healthy enough that we older folks won't feel guilty eating it.

One of you can also try this cereal for free!! Send me an email telling me why you need something new for breakfast,and I'll pick someone to win coupons for FREE boxes of Honey Bunches of Oats. I'll post the winner on Monday.


who is online counter
blog counter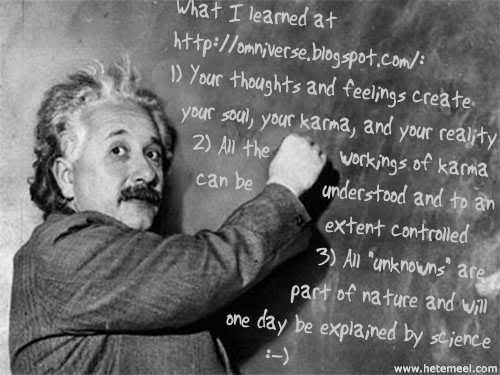 Navigation by WebRing.

Google